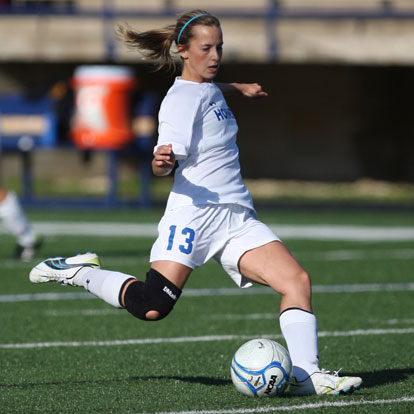 Photos by Rick Nation
The Bryant Lady Hornets scored a whopping seven goals in the first half, invoking the[more] mercy rule, in what turned into an 8-0 win over the Lake Hamilton Lady Wolves Friday night at Bryant Stadium.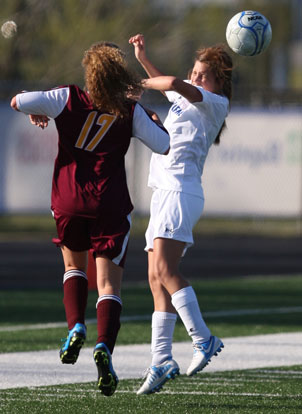 It was the eighth straight win for Bryant and the eighth shutout. They're 11-1-1 this season and have allowed just three goals in regulation. Now 4-0 in South Conference play, the Lady Hornets are set to head to El Dorado on Tuesday for a first-place showdown with the Lady Wildcats who are 3-0 in league play.
Shelby Gartrell and Kendall Selig each had two goals in Friday's contest.
The team's first three goals came in a flurry that started about 10 minutes in. Bailey Gartrell broke the ice with a goal off a feed from Lexie Balisterri. About 30 seconds later, Shelby Gartrell scored with Rori Whittaker getting the assist. Not 30 seconds after that, Shelby Gartrell added an unassisted goal to make it 3-0.
The fourth goal came on a Taylor-Taylor connection. Kara Taylor got it in the net off a feed from Taylor Matthews. Whittaker picked up her second assist on a goal by Jacie McMahan to make it 5-0.
Before the half was through, Matthews got one past the keeper off a feed from Anna Lowery. Selig's unassisted goal finished off the first-half blitz.
Selig added a goal in the second half on a cross that wound up in the net.
"Overall, we played well," said Lady Hornets coach Julie Long. "We're finishing well and that's a good thing. We're moving the ball well.
"Our defense did a good job," she noted. "They played the ball very well to our feet. They did a good job of settling the ball and getting it back under control. They passed the ball well too."