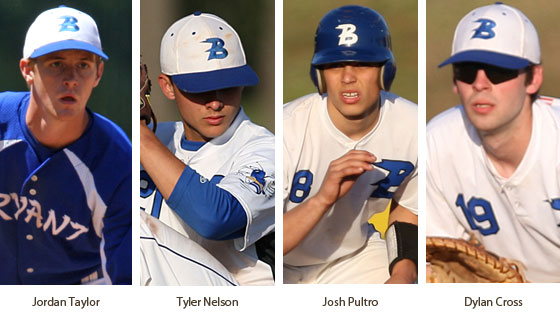 Photos by Rick Nation, Kevin Nagle and Rozana Page
Bryant Hornets seniors Tyler Nelson and Dylan Cross have been named Class 7A all-State while seniors Jordan Taylor and Josh Pultro[more] have been tabbed as all-State by the coaches of the 7A-Central Conference, the Arkansas Activities Association announced today.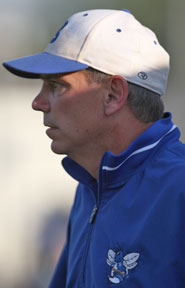 The Hornets captured the Class 7A State championship with a 4-2 win over Rogers Heritage on May 18, finishing the 2012 season with a 25-7 overall record.
That quartet, along with teammates, junior Hayden Daniel, sophomore Trevor Ezell, junior Tyler Green, senior Ozzie Hurt and junior Hayden Lessenberry were named all-conference as well.
In addition, Nelson and Lessenberry were named to the Class 7A all-State Tournament team along with tourney MVP Nate Rutherford, a junior.
Cross, Nelson, Pultro and Taylor each played in the recent Central Arkansas all-Star game at UALR. Nelson has been tabbed to play in the annual Arkansas High School Association All-Star game as well, playing for the East All-Stars, which will be coached by Bryant's Kirk Bock.
Daniel, Ezell, Lessenberry and Rutherford have also been tabbed to play in the annual Xtrainnings Junior Showcase later this summer in Jonesboro.