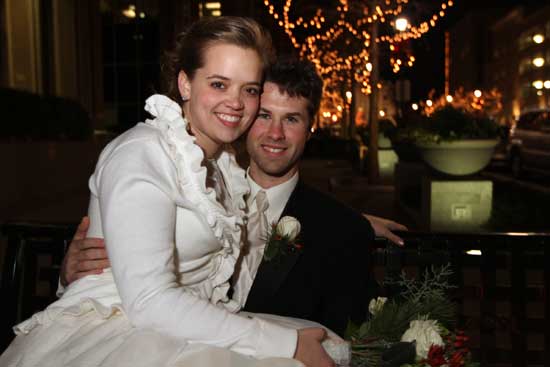 Heather Watkins, daughter of Lonnie and Holly Watkins of Apex, N.C., was wed to Lucas[more] Nossaman, son of Rob and Sherry Nossaman of Benton on Dec. 19, 2011.
The ceremony was held at Brooks Avenue Church of Christ in Raleigh, N.C., with Dan Reed, grandfather of the groom, officiating.
Taylor Cox, childhood friend of the bride, served as Maid of Honor. The groom's brother Kyle Nossaman served as Best Man.
The bride, originally from Apex, N.C., is a graduate of Harding University and currently is employed full time as a graphic designer.
The groom is a graduate of Bryant High School and Harding University. He is currently working on his Master's Degree at North Carolina State University.
The couple resides in Raleigh, N.C.