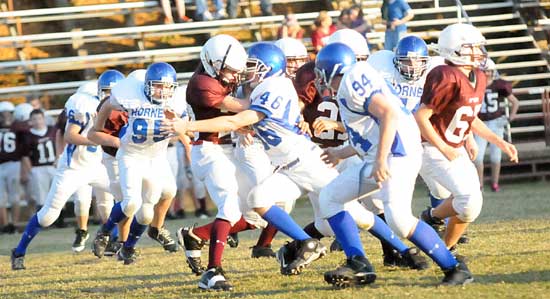 Photos by Kevin Nagle
BENTON — The Bryant Blue Hornets B team of Bethel Middle School closed out a 4-1 season with a[more] 16-0 win over their counterparts for the Benton Junior Panthers on Tuesday.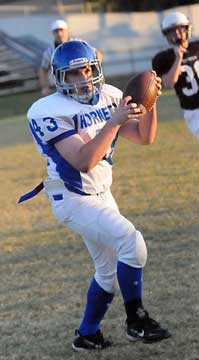 Pierce Finney rushed for 97 yards on 11 carries for the Hornets who also had touchdown runs turned in by Gunnar Burks and Peyton Robertson. Jacob Lowe hauled in a 42-yard pass along the way.
Hornets coach Donavan Sims praised the defensive work of Drew Carnahan. "He was in on numerous tackles and also had an interceptions," Sims noted.