For more photos from this event by Rick Nation, go here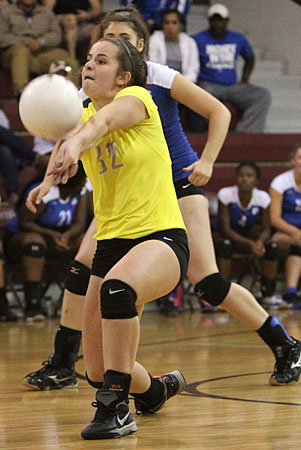 BENTON — The last time the Bryant Lady Hornets fell short of making the Class 7A State Tournament was 2009. It was a tough slog through the season with narrow victories sprinkled throughout close losses and lopsided disappointments.
It was, however, a turnaround season for the Lady Hornets in their first year under head coach Beth Solomon. And the next year, the team improved on that starting a stretch of State tourney appearances that extended until this season.
Solomon later related that the seeds for the 2010 success were planted in that rough 2009 campaign, which featured just a handful of seniors.
Fast-forward to 2016. Like that 2009 team, the Lady Hornets were young and inexperienced with only a handful of seniors but, if subsequent seasons prove successful, perhaps the 2017 and 2018 teams can look back at those seniors and include them when the credit is given, as was the case in 2010 and 2011.
Only time will tell.
As for now, the 2016 season came to a conclusion on Thursday night as the Lady Hornets absorbed a 23-25, 9-25, 17-25 loss to the rival Benton Lady Panthers.
Bryant got no favors from the Russellville Lady Cyclones, who upset the Lady Panthers earlier in the week in the 6A-West Conference tournament. Benton, tuning up for the Class 6A State Tournament in Greenwood, was determined to get back on the winning track.
Bryant finishes the season with an 11-19-1 record. Stats of the game will be added when they become available.