For more photos of this event by Kevin Nagle, go here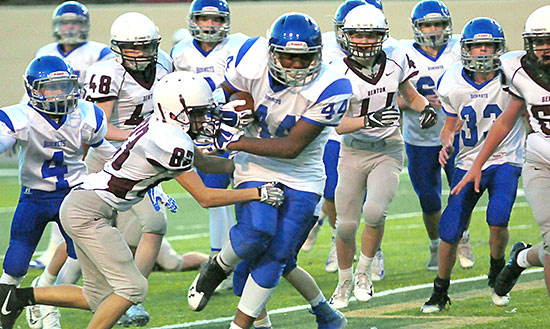 LITTLE ROCK — In a game played at Quigley-Cox Stadium on the campus of Central High School in Little Rock became the Benton freshman team was playing Central's Tigers, the Benton Panthers eighth-grade team overwhelmed the Bryant Blue Hornets eighth-grade team of Bethel Middle School, 34-0, on Thursday night.
"We simply got outplayed tonight by a good Benton team," said Hornets coach Josh Akers.
Bethel, now 2-3 on the season, plays at Conway White next Thursday at 5:30 p.m., before closing out the season on Tuesday, Oct. 30, at North Little Rock.