For more photos of this event by Kevin Nagle, go here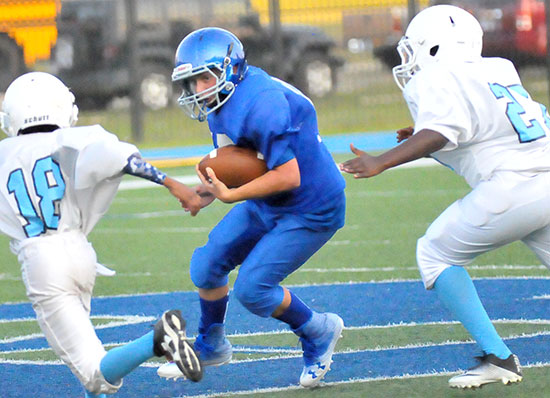 The Bryant Blue Hornets seventh grade team of Bethel Middle School battled the Little Rock Henderson Hawks to a scoreless deadlock in their season-opener at Bryant Stadium on Thursday.
"It was a defensive battle all night," said Bethel coach Josh Akers. "We traded offensive series back and forth with both teams making little ground moving the ball. I thought our kids played a lot harder this week and I felt like we were better prepared but Henderson had a good defense that kept us from moving the ball on offense.
"I was very proud of our defense," he added. "They stepped up and made many stops for us. We just couldn't seem to get it rolling on offense tonight."
The Blue team is set to play next at Benton on Monday, Sept. 11.