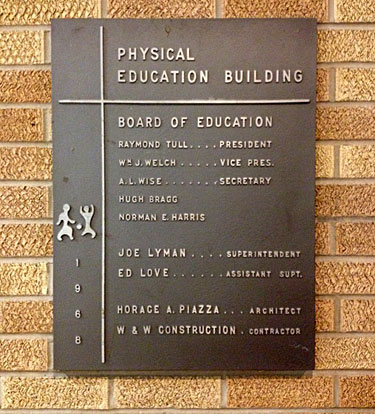 Photo courtesy of Kate Patrick
I won't be able to attend but here's my two-cents regarding the Bryant School District 6-year Facilities Master Plan:
I know lots of things are needed like a new cafeteria at the high school and more classrooms.
I'd like to point out all the schools that have built (basketball, volleyball, convocation, etc) high school arenas since Bryant:
Um, well, all of them have.
Bryant's gym was built in 1968 when the number of students in the entire school district was probably less than the number of students in the 2015-16 Senior class.
Why not build a new arena and incorporate classrooms and cafeteria facilities?
(Oh and, while I'm at it, how about a new press box at the football stadium and grandstands at the baseball and softball fields?)
—Rob
ADD: A few facts about the Bryant School District in 1968. Total attendance for the entire District was 1,701 students. That's about the size of the junior and senior classes at the high school combined.
There were 62 teachers being paid an average of $5,500 a year in '68. There were 15 school buses.