Photos courtesy of Debra Catton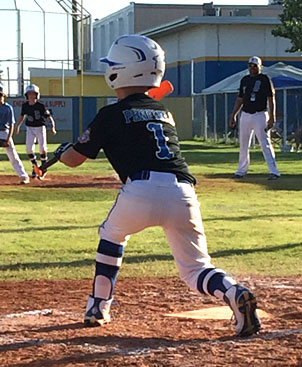 PAMPA, Texas — Grant Johnson tossed a one-hit shutout over four innings as the Bryant All-Stars advanced to the winners' bracket final of the 2016 10U Cal Ripken Southwest Regional Tournament on Sunday. The 10-0 win was the fourth shutout for Bryant in the last six games. They opened play at the Regional with an 18-0 win over St. John Parish, La., on Friday.
The winners bracket final is set for Monday at 4 p.m., with the winner advancing to the championship round and the loser awaiting the survivor of the losers bracket on Tuesday.
The Bryant 10's, coached by Jeremy Stovall, include Garrison Blacklaw, Brady Brower, Reid Catton, Clay Crawford, Gage Horn, Grant Johnson, Gideon Motes, Justen Myles, Hank Penfield, Karter Ratliff, Caden Stovall and 
Cason Trickey.
Catton and Horn each had two hits in Sunday's win. Horn drove in three runs and Catton two. Blacklaw knocked in a pair as well.
Bryant jumped on the Oklahoma team with four runs. Stovall's double to center set things in motion. He took third when Penfield bounced back to the pitcher then scored on Johnson's single up the middle.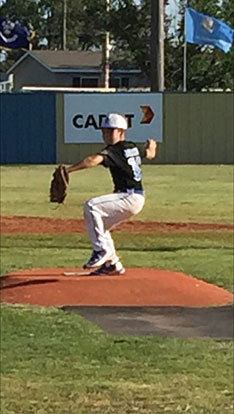 Johnson swiped second and reached third on a double by Trickey. On a safety squeeze, the runners held as Blacklaw's bunt was misplayed, leaving the bases loaded. Motes grounded to third resulting in a force at the plate but Catton got a run home when his grounder to third was booted.
That's when Horn delivered belting a two-run double to left.
In the third, Motes beat out a bunt hit and Catton rifled a single to left. With one down, Brower bounced into a force at second. He swiped a bag then Ratliff walked to load the sacks but Southeast Oklahoma escaped further damage.
Johnson was perfect through 3 1/3 innings. That's when Southeast Oklahoma managed its lone hit, a single to center. A pop to Catton at second was the second out of the inning then base-runner was thrown out trying to steal second.
Bryant made it a run-rule win in the bottom of the fourth. Penfield legged out an infield hit and Johnson was drilled with a 2-0 pitch. Trickey grounded into a force at second before Blacklaw bashed a two-run double to right.
Motes was plunked and stole second, setting up Catton's two-run double to left, making it 9-0. The game-ending run scored on Horn's single to left.