Photos courtesy of Paul Dotson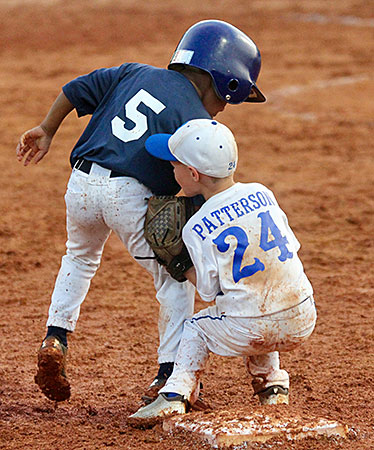 ARKADELPHIA — Bouncing back from defeat in their first game, the Bryant Athletic Association 5-year-old All-Stars scored the maximum of six runs in the second and third innings while holding the Stuttgart 6-year-old All-Stars to just two runs over the final three frames to forge a 16-6 win at the Cal Ripken 6U Southwest Regional T-Ball Tournament on Thursday.
The team, coached by John Harrison with assistance from Mike Abrahamson, Brad Parker, Garrion Madison and Brad Silas, includes Paxon Abrahamson, Brantlee Baker, Chase Fleming, Jaxson Harrison, Garrion Madison, Chance Orender, Mason Parker, Trey Patterson, Brad Silas Jr., Caden Tolleson, Lane Warren and Karson Young.
Stuttgart started the game with a four-run uprising in the top of the first. Bryant matched that in the bottom half with Madison, Warren, Abrahamson and Fleming denting the plate. Harrison had a hit early in the inning but was thrown out trying to stretch a single into a double as he picked up an RBI. Two-out hits by Patterson and Silas finished off the outburst.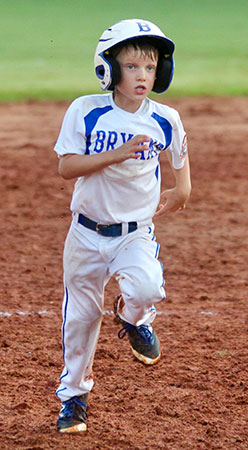 The Bryant defense then shut out Stuttgart in the second and the door was open for the Bryant Stars to blow the game open. They did just that with Tolleson, Baker, Young, Madison, Harrison and Abrahamson scoring on a string of singles finished with hits from Fleming and Parker.
Trailing 10-4, Stuttgart could manage just one run in the third. In turn, Bryant's Patterson, Silas, Orender, Tolleson, Baker and Madison scored with Warren and Abrahamson providing the inning-cappers.
Needing the maximum of six in the top of the fourth to keep the game going, Stuttgart again mustered just one run to set the final score.
Bryant was scheduled to complete pool play today at 12:30 p.m., against a team called Flash.