Editor's note: The induction of the first group in the Bryant Athletic Hall of Honor will be held this Saturday, May 30, at Bryant High School. A reception will be held at 6:30 p.m., with the induction ceremonies commencing at 7.
The following is a story published on Feb. 23, 2006 in the now defunct Bryant Times newspaper, marking the 25th anniversary of the Bryant Hornets' State basketball championship. The team and head coach Joe Treat will be inducted in the Hall of Honor Saturday.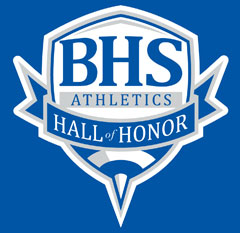 Bryant was a completely different town back then. So was the school district. And you could say that basketball was an entirely different game too.
It was about this time of year, 25 years ago. Bryant was a town of 1800 or so, maybe 2,000 folks; a spot in the road between Little Rock and Benton. Most of the citizens had lived in Bryant a long time, grown up there like their parents had before them. They farmed or worked at one of the county's aluminum company factories, or at the school.
"We had that one blinking red light and the Pizza Hut and that was about it," recalled Jeff Self. "And 'The Hornet', kind of a dairy bar slash hang out (near the high school)."
In 1980-81, Bryant was rapidly becoming a town of high school basketball fanatics because that spring, the Bryant Hornets were in the midst of a 33-2 season that included 31 consecutive wins, the program's first and only State championship and, ultimately, a high-profile showdown in the old Overall Tournament finals against future college star and NBA player Keith Lee and the West Memphis Blue Devils.
The seeds for the State title and a run of excellence that would extend into the early 1990's were in place when beloved long-time school superintendent Ed Love hired a young coach named Joe Treat.
Originally from Marshall, Treat had graduated from college in Arkansas then went to Champagne, Ill., to work in construction for his brother. His first coaching job came through a teacher placement program in Illinois. He started at Fisher, Ill., in 1964-65. He moved to Watervliet, Mich., where he met his wife Cathy. The couple moved with their children back to Arkansas after that.
Treat's first job in the state was at Leslie in 1973. With the success he had there, he moved to Yellville before coming to Bryant in 1977.
"The year before I got here, they were 0-19 or 1-22 or something like that," Treat recalled on a snowy Friday in February 2006. "I don't want to say I did anything. The situation was right. They had never won at anything and getting them to believe in themselves is what made it. We sat them down and told them that this is the way it's going to be and we're going to win and, oh, they'd all shake their heads."
"I can remember to this day," said Self, a senior in 1981. "Coach Treat took down all those banners in the gym. They had a class of 1970 or something and they'd be 3-24 and stuff like that. He took all that down and, from day one, he instilled a whole different attitude about basketball. Basic basketball fundamental skills, dribbling, passing, blocking out — all the things that you don't see on TV now a days. There are probably more skilled players now but not the fundamentals."
"He was really fundamentally sound," added Brad Goshien, a sophomore on the team. "He practiced us long and tough. That was the main thing with him, fundamentals. I really enjoyed playing for him."
"Before Coach Treat got here, there wasn't a whole lot of success," acknowledged Scott Smith, who was another senior that season. "When he got here, we started getting some pretty good teams. And every time we played at home, the stands were packed. It was just kind of the start of a good basketball tradition. And it carried on several years after that."
Treat's first team went 18-12. With two seniors on the 1978-79 team, the Hornets went 22-8. The program took a step back in '79-80, going 15-15 but the groundwork was done for the championship year with young players getting valuable experience.
At the beginning of the '80-81 campaign, the team was bolstered by the addition of Goshien who stepped into the playing rotation right away. Tim Hall moved in from Bauxite to help out inside and, before the season was 10 games old, Willie Cutts, an all-state player as a sophomore at Conway, moved in.
Cutts, abandoned as a youngster, had lived in various foster homes as he grew up. He moved in with AAU coach Ron Crawford and joined the Bryant team. Crawford has called him one of the quickest players he's ever seen.
"Tim was about 6-3, 6-4, a real good athlete, probably better in football than he was basketball," Goshien said.
"I'd known Tim for 10 years,"Self added, "playing baseball in the summer. He fit right in with the guys. And, of course, he was an awesome ballplayer in the first place. He kind of put us over. He was probably the best rebounder on the team."
"We started out pretty much a senior-laden team," said Smith. "Tim Hall helped us a lot. We started out the season 8-1 or 9-1 then Willie transferred in. He really helped us. Him coming from Conway, he handled the ball real well which gave us some more confidence. And I remember with him being there, it also kind of opened up the game for us."
"It did," Self agreed. "Today's game is sort of run and gun and 3-pointers and all. Back then, we would pass it six or seven times, look for a good open shot. But when Willie came, it did open it up. It kind of gave everybody the freedom, not necessarily to go one-on-one but there was a little bit more of a green light for doing things that they might not ordinarily would've done."
"Cutts wound up being a McDonald's All American and there's only been about two or three McDonald's All Americans come out of Arkansas in the last 20 or 30 years, back to whenever they started it," Goshien said. "I played on the AAU Wings with Cutts, the very first year they had the Wings. It was me and Cutts and Brad Ellis from Bryant. We picked up some kids from Malvern and Hot Springs and Benton and won a State championship."
Goshien, Hall and Cutts joined Self, Ellis and Smith along with Mike Mattie, Danny Hill, Lance Urrey, John Oglesby, Todd Sasfai, Dan Bowers, Tommy Bridges, Jay Coburn and Bobby Carter. Rob Seals and Mike Archibald were the managers. Martin Couch helped them with filming, providing play-by-play to the team's game tapes. Treat was assisted by Joe Calhoun.
"Everybody that started or played was between 6-2 and 6-4, good athletes," Goshien mentioned.
"We had a good mesh of guys there," Smith added. "And really, other than Willie, there weren't any stars. I guess you could say that Tim Hall was or Brad Goshien was. Mainly, we were all a bunch of role players. We knew our roles. If it was what we needed, we'd play good defense. Other times, it might be that we needed more offense. It was whatever needed to be done."
"It wasn't a one-man show," Self said. "There were probably nine or 10 players about as good."
Treat said, "To give you an example, we were playing in the State Tournament and Scott Smith scored 22 points. Mountain Home was up there scouting us. The next ballgame, Scott only played one minute. But they'd done all their scouting on him and when he didn't get in — everything else was going great, I guess — they didn't know what to do.
"No one on that team was ever selfish. Willie made his quickness work. He was deceptive," added Treat, who coached Cutts and several other future college stars in the McDonald's All American game after the 1982 season.
"They could all shoot," Treat continued of his Bryant team. "Danny Hill could knock the eyes out it. We had a reunion ballgame, the 10th reunion and they could still shoot. Mike Mattie was another one that was so deceptive. And in my estimation, Scott Smith was the most under-rated player on the team. When something had to happen, he could come off the bench — and he never said a word about coming off the bench, none of them did — and make it happen."
"Even though I was a year or two behind all those guys, we all played summer league ball," Goshien said. "We all hung around together. We knew how each other played."
The Hornets competed in Class AAA, two rungs down from the top classification. In those days, Class AAAAA included the nine largest schools in the state. The next 19 largest schools competed in Class AAAA with the next 45 in Class AAA.
In the 5AAA-South Conference with the Hornets were Malvern, Hot Springs Lakeside, Lake Hamilton and Sheridan. To get to State, a AAA team had to finish in the top two of the District tournament to qualify for a regional tournament then win that. And beyond State, there was the Overall, pitting the champions from each classification.
The Hornets went unbeaten in the regular-season conference then topped Malvern to win the District tourney. In the regionals at Camden, they won a final over Brinkley to advance to State at Morrilton.
"You talk about things breaking your way," Treat recalled of the Regional final. "We had a one-point lead against Brinkley. For some reason, we fouled. Brinkley's best free-throw shooter goes to the line and makes the first one to tie the ball game up. He missed the second so we went into overtime. At the end of overtime, with no time on the clock, we're down one and Tim Hall goes to the free-throw line. He makes the first one then makes the second and we win by one point. Now, it could've been reversed.
"But this team knew they were going to win when they went in," he added. "They got a lot of breaks but they took advantage of their breaks."
Bryant beat Van Buren for the AAA State title and represented their classification in the Overall. There, the Hornets knocked off Class AAAAA champion Little Rock Hall to earn a berth in the finals against AAAA champ West Memphis where they suffered their second loss of the season.
Self said there were early indications of what was to come.
"What really sticks out is that we were a small school," he explained. "And we started out that year playing up at Little Rock Mills. Of course, they were calling us country bumpkins and all this kind of stuff. We won that game and really I think at that point we realized we had a decent team. We didn't have any idea we were going to go all the way to the State championship but we knew we could compete with anybody."
But then came a loss to Jacksonville and head coach C.D. Taylor, Treat's long-time friend. "He's never let me forget it, either," Treat threw in.
"That was a wake-up call," added the coach.
"Quite a few of us fouled out of that game, I think," Goshien remembered. "We came back (later in the season) and beat that same team. We never should've lost to them in the first place."
And the wins started piling up.
"We played a lot of 2-1-2 fullcourt press," Treat related. "The thing about that, when you put enough pressure on the ball in the backcourt, when they got to the front court, they had spent so much of their concentration on the backcourt, they couldn't run an offense. We were very successful with that. We'd double team out of it. The kids had long arms. They were lean and quick. Hall was a little more bulky. You can't tell me that a kid has to be 6-8 to play basketball."
"When we got about 20-1, I started figuring we had a good chance to win the State," Goshien mentioned. "I didn't know about us making it through the Overall or anything but I knew we had a chance to make it to the State playoffs."
"They took care of each other and they played basketball year round," Treat commented. "After basketball practice was over and we'd worked hard — our next door neighbor, Mike Mattie's dad, had built a regulation court behind his house — those kids would go over there and play basketball after we got through practice. Brad Goshien's dad would have to run him off the court at his house.
"A lot of things happened that I didn't know until after the season was over," he continued. "They kept each other in line. When I said to do something, one of them might try to rebel but somebody else would straighten him up and say, 'We're doing it coach's way.'
"One night we were coming back from a ballgame when we were in the thick of everything and somebody had bought a couple of players a pint of alcohol. Now I didn't learn about this until just recently, in fact. Another player heard about it, went to them and told them, 'If you take a sip of that, I personally will take you out and whip you. Never let it happen again or I'm going to tell on you.' Of course, if they had told me, they'd been gone. It was a unique situation.
"When we started winning, the public got behind us and the administration was a plus," Treat noted. "Ed Love was to basketball like he was an administrator at school. Robert Oliphant too. When they'd turn out school in the afternoon and take 13 fan buses to a ballgame, now that's support. They wouldn't let us lose.
"The community was really behind this basketball team," Smith agreed.
"By the time it got down to the State tournament time, we had the police escort and the whole nine yards," Self said. "Everybody was involved."
"The whole town shut down," added Goshien. "It was unbelievable. When we got through winning a game, we'd come back to the gym and it'd be packed with the whole town there. None of us had ever been a part of anything like that."
The next year, realignment expanded Class AAAA to 24 schools including some that had been in AAAAA in '81. And Bryant was one of just a couple of schools that had to move up. The Hornets were suddenly competing with teams that had been two classifications higher the year before. Yet, with Cutts, Hill, Mattie, Urrey and Goshien leading the way, they reached the State semifinals before getting beat on a last-second shot by El Dorado, one of those teams that had been in AAAAA the year before, but Bryant had defeated twice earlier in the season.
"In '81-'82, we were 22-9 but with the type of team we had coming back, I loaded up our schedule," Treat stated. "We played the best."
It would've been quite a feat. And to add to it, Bryant's girls captured their first State title in 1982.
Both programs flourished through the 1980s. Coach Treat's daughter Jeannie was a part of the girls' success. She is now the head coach of the girls team at Monticello. Treat's sons Tim and Chris contributed in the late '80's, early 90's.
Tim is now a Colonel stationed at Peterson Air Force Base in Colorado Springs, Colo. After one year of coaching, Chris turned to the ministry. He's pastor of a church in Helena.
Joe Treat recalled of Chris' reaction after his only year of coaching. "'How did you put up with it for 33 years?'"
Some of the '80-'81 Hornets went on to play in college. Most notably, Cutts at the University of Arkansas and Goshien at Ole Miss. Cutts ran into problems in Fayetteville, getting in with the wrong crowd. He left the team and has been in and out of trouble since, tragically spending time in prison and halfway houses, according to Treat.
Goshien transferred to Arkansas State and, most memorably, played for the Indians in the only game ever played between ASU and the Razorbacks in a first-round game of the NIT at Barnhill Arena. He absorbed a vicious elbow to the head ("A cheap shot," says Goshien) from the Hogs' Stephan Moore during the contest. Goshien kept on playing, though.
Now, he works for Landers. And, according to Treat, Hall went on to play at Ouachita Baptist and currently runs a fishing guide operation in the Denton, Texas area. Mattie, who lives in Hot Springs, played at College of the Ozarks in Missouri, and Self, who owns Jeff Self Pools and Spas in Bryant, played at Arkansas Baptist College. Smith still lives in Bryant, running a cleaning service. Hill, Treat said, is an accountant in Benton, Urrey does tiling work locally with his father, and Ellis lives in Missouri. Oglesby, tragically, passed away a few years ago.
Treat coached until 1997 when he was reassigned, something he agreed to under pressure, a fact that left him with some bad feelings — understandable for a man who guided the program to its heights and had served as coach for 20 years even though the team posted losing records over his final five seasons. He still got them to State in 1993.
After serving as a physical education coach at the middle school for three years, Treat retired in 2000. His wife retired from the Bryant School District in 2002. They still call Bryant home.
"I enjoyed every minute of it," he said of his coaching career. "And my wife, I really appreciate her. I was never home back in those days."
Much to his chagrin, Treat said the game has changed considerably.
"The only thing they want to do anymore is run and gun," he noted. "I go to Jeannie's ballgames and I run into a lot of the old officials and old coaches. They tell me, 'Joe, it's not the same. They run up and down the court. They never set up on offense. There's no discipline.' When the coach calls timeout, the kids do not listen. They're looking up in the bleachers. I sit up there and get sick. They've taken the coaching out of the game."
But for one golden year, the Hornets were on top and, as far as the players are concerned, coaching had a lot to do with it.
"We enjoyed that year, for sure," Self summarized. "A lot of good memories, and it starts right there with Coach Treat when it comes right down to it."