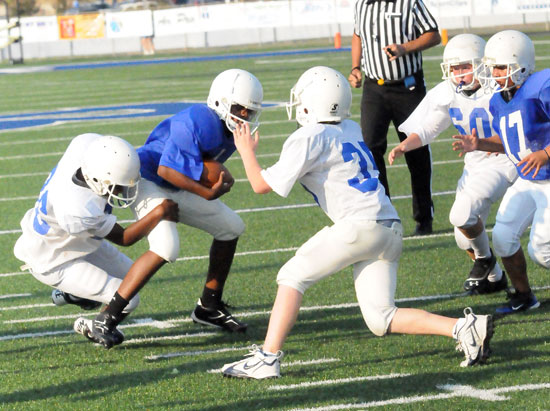 Photos by Kevin Nagle
In a seventh grade B team game between the Bryant White Hornets of Bryant Middle School and the Bryant Blue[more] Hornets of Bethel Middle School on Tuesday at Bryant Stadium, the Blue Hornets had three different players score touchdowns on the way to a 22-14 win.
Diante Woodson, Malcolm Moody and Eddie Menjivar each scored for Blue. For White, Brandon Hill tossed a touchdown pass to Brandon Murray. That duo combined on the 2-point conversion play as well. The White Hornets also picked up points on a touchdown run by McKenzie Martindale.