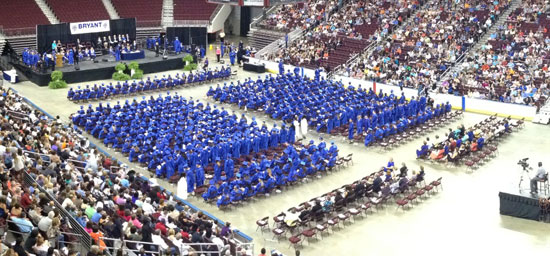 Photo courtesy of Joseph Meyers and Kate Patrick
Commencement ceremonies for the Bryant High School Class of 2013 were held[more] Thursday night at Verizon Arena.
Valedictorians were Emily Ann Roberts and Jake Andrew Knight. Salutatorians were Matthew Chance Griebel, Ashton Miranda Eley, and Sarah King.
This year's graduating class of an unofficial record 530 students has received almost $5 million in awarded scholarships. With the potential additional funds from the Arkansas Challenge Scholarship, that firgure could approach the $8 million mark.
A list of honor grads is attached: