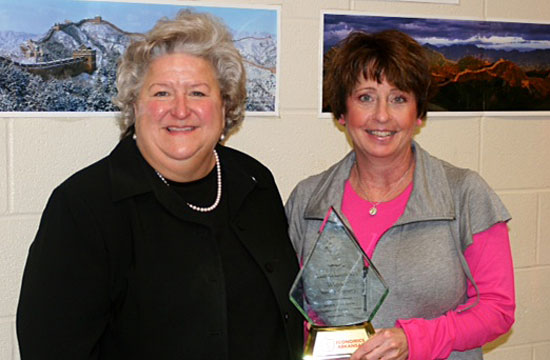 Bryant Middle School teacher Tamra Lambert was recently honored by the Arkansas[more] Economic Council with the Bessie B. Moore Award, which recognizes Arkansas teachers for going above and beyond in developing and integrating outstanding economic and personal finance curriculum in the classroom.
Lambert, who teaches eighth grade social studies, was presented the award for her project, "Entertainment and Economics."
This is Ms. Lambert's 30th year in education and her sixth year to win this award. She was honored in an awards luncheon at the Clinton Library where she also received a $1,000 cash prize.
"Ms. Lambert is an exceptional teacher," said Sue Reeves, principal at Bryant Middle School. "Thanks to her efforts, our students are improving their understanding of economics, which helps them to be better consumers. We are proud of her accomplishments and fortunate to have her on staff."