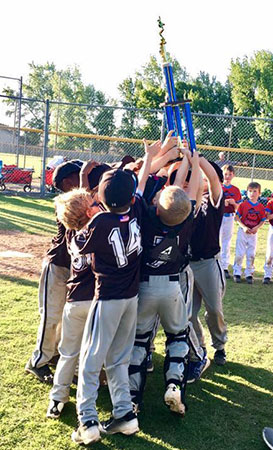 EDITOR'S NOTE: All Bryant area youth teams are welcome to submit scorebooks or GameChanger links with rosters to rob@bryantdaily.com to post game reports.
A team of 7-year-olds from Bryant captured the tournament title at the Cabot Gold Ring Global one-day tournament on Sunday.
The victory came on the heels of a victory in the Everett Triple Crown 2nd Leg Global on April 8 and 9.
Team members include Mason Abrahamson, Brady Brown, Deacon Cicero, Lex Cicero, Tagan Dunn, Evan Hill, Garrett Hill, Wyatt Hunter, Keller Hyder, Eathan Kelley, Austin Markham and Crews Thomason. The team is coached by Rick Brown, Jacob Hunter, Mike Abrahamson, and Seth Hyder.