Lady Hornets' return successful vs. Lakeside
EDITOR'S NOTE: Because the look back at each day in Bryant athletic history has been so favorably received during the time when there was no sports during the COVID-19 shutdown, BryantDaily.com will continueposting past stories of Bryant athletics either posted on BryantDaily.com (from 2009 to the present) or published in the Bryant Times (from 1998 to 2008).
By ROB PATRICK
BRYANT TIMES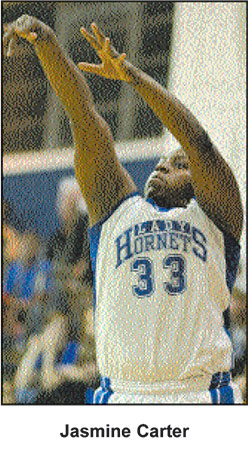 HOT SPRINGS — Bryant Lady Hornets head coach Blake Condley didn't change his starting lineup while on Christmas break but he took a look at deploying some of his players in new spots at times, most notably, sophomore Alana Morris working as sort of a point-forward to take advantage of her skills as a passer and penetrator.
The idea, no doubt, was also a chance to perhaps free up senior Brittany Mills from some of the ball-handling duties so she could spot up for 3-point looks as well as off-guard Hannah Goshien.
Though that part didn't pan out so much when the Lady Hornets returned to action against the Hot Springs Lakeside Lady Rams on Thursday, Dec. 27, in the opening round of the Summit Bank Spa City Classic, it really didn't have to. Goshien and Mills combined to go 1 for 5 from 3 but the Lady Hornets suffered just nine turnovers while forcing 33 and rolled to a 60-32 victory to advance to the tourney semifinals against the rival Benton Lady Panthers.
Goshien, nonetheless, always seemed to be in the right place at the right time. She hit her first five field goal attempts and 8 of 11 in the first half for 17 points, finishing with 23 in less than three quarters of play to lead the Bryant scorers. All 18 Lady Hornets got in on the action and 10 of them scored.
"It's always scary coming off a holiday, taking a few days off," Condley said. "We came back and practiced (Wednesday) but I'm always nervous. But I feel like we did what we needed to. We trapped, we pressed and that's the stuff we need to do for us to be able to be successful. It needs to be a full-court game and that's what I feel like we made it today."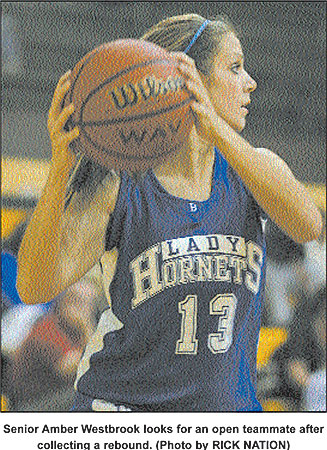 In fact, Lakeside wound up with more turnovers than field goal attempts (27). They out-rebounded the Lady Hornets 30-27 but only five of the Lady Rams' caroms came on the offensive end. Bryant was able to take 60 shots.
Morris and Anna Simpson finished with 7 points each. Courtney Mosley came off the bench to add 6.
"We shuffled some positions, just looking at some different positions as far as getting the ball down the floor," Condley acknowledged. "We got to look at it in actual game situations today for the first time and I was pleased with it."
The Lady Hornets broke out to a 15-3 lead at the start of the game. Goshien opened the scoring with Bryant's lone 3 and, after Ashley Amick scored inside for Lakeside, Bryant went on a 12-1 run that included 8 points by Goshien including a layup off a steal. A nice defensive play by senior post Amber Westbrook to foil a 2-1 Lakeside fastbreak led to a driving hoop by Simpson along the way and Morris capped the run with a running jumper.
A buzzer-beating 3 by Lakeside's Karli Manning made it 15-6 going into the second quarter.
Chelsey Brown hit a free throw to trim the lead to 8 and the Lady Rams still trailed by 21-12 going into the last five minutes of the half. They had a chance to get closer but Morris made a steal and converted two free throws, then drove for a layup to ignite a closing surge that produced a 29-15 halftime edge.
And before the third quarter was 90 seconds old, the Lady Hornets pushed the margin to 19. Simpson hit a free throw, Mills made a steal that led to two shots at the line by Goshien and Morris fed Simpson for a hoop.
Lakeside was back within 36-21 midway through the quarter when Mills hit a free throw, Goshien got two more off the offensive glass and Mosley canned a jumper from the corner to make it a 20-point advantage.
After Mary Rachel Wolf scored for the Lady Rams, Mosley drove for a layup and Simpson cashed in a turnover with a basket. Lindsey Cason made a steal that wound up getting Morris to the line for a free throw that made it 46-23 going into the fourth quarter.
The Lady Hornets' largest lead was 29 after a spurt that included a basket inside by Kenzee Calley off a nice feed from Brooke Parish, a 3-pointer by Paige Turpin and a layup by Haley Montgomery that made it 57-28. After a pair of baskets by Lakeside, a three-point play by Shanika Johnson completed the scoring.
The win improved the Lady Hornets to 8-2 on the season.