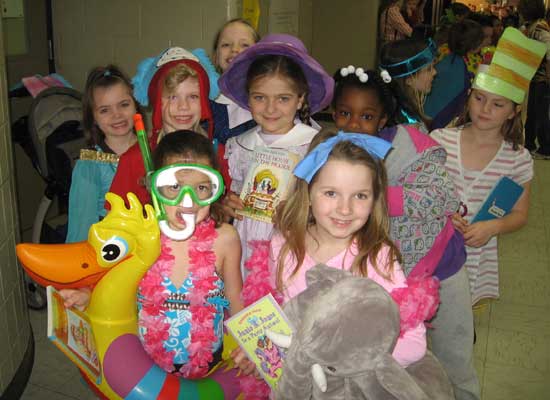 Editor's note: BryantDaily.com invites all schools and non-profit organizations to submit photos and information about their events.
Photos by Jan Patrick
To mark Read Across America Day, the students and faculty at Bryant Elementary School held a[more] Dr. Seuss Birthday Celebration on Friday, March 2.
At 8:30 a.m., IHOP in Bryant treated the youngsters to green eggs and ham then there was a parade of in which the students dressed as their favorite characters and carrying their favorite books.