For more photos from this event by Kevin Nagle, go here; by Rick Nation, go here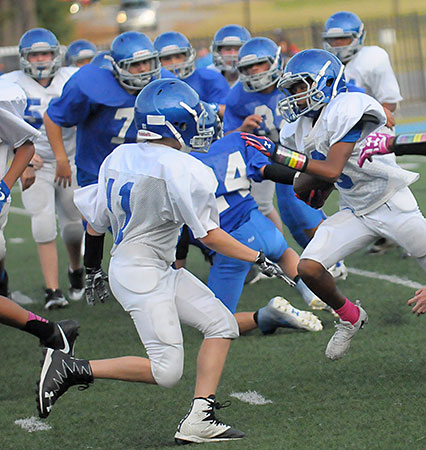 Martavion Earl rushed for 203 yards and four touchdowns on just four carries as the Bryant White Hornets seventh grade team of Bryant Middle School roared to a 36-0 win over the rival Bryant Blue Hornets seventh grade team of Bethel Middle School at Bryant Stadium Thursday night.
Earl's touchdown runs of 45, 50, 28 and 80 yards all came in the first half. Cory Nichols ran in a two-point conversion after the first TD then Jordan Knox ran in the conversion after the second. Conversion attempts on the third and fourth touchdowns were stopped by Bryant Blue, making it 28-0 at the half.
In the second half, Chris Gannaway added's 58-yard touchdown run and a conversion by Tanner Newell set the final score.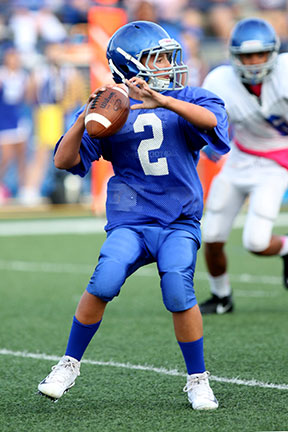 Gannaway finished with 101 yards rushing on four carries. Newell picked up 20 yards on five tries and Nichols completed his only pass attempt for 6 yards to Jaylon Brown.
The Bethel seventh grade is scheduled to wrap up its 2017 season at Lake Hamilton on Monday, Oct. 9. Bryant White returns to action on the same night at Lake Hamilton then plays at Benton on Monday, Oct. 16 before concluding the season at North Little Rock on Oct. 23.