Photos by Kevin Nagle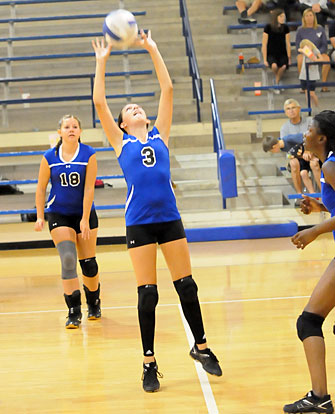 The Bryant Lady Hornets freshman volleyball team absorbed its first loss of the 2015 season on Thursday night, 19-25, 19-25, to the Lake Hamilton Junior Lady Wolves at Bryant Middle School gym.
"We were very up and down," said Lady Hornets coach Julie Long. "We had some good things happen and then we would go down then back up.
"This group plays with a lot of heart," she stated. "We don't want to be our best early on but we have a lot of work to do throughout the season on maintaining consistency."
The Lady Hornets travel to North Little Rock for their next match on Monday, Aug. 31.