Photos courtesy of Cynthia Austin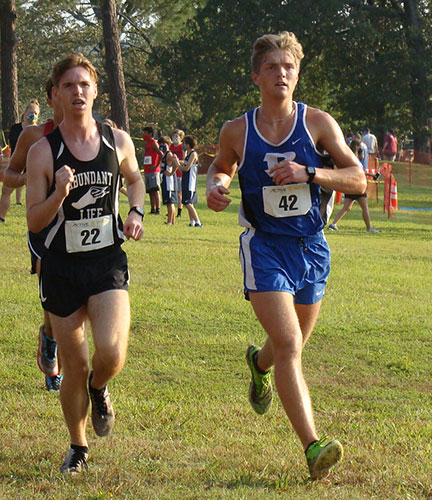 LITTLE ROCK — The Bryant Hornets cross country teams competed for the first time this fall at the Little Rock Cross Country Classic held at War Memorial Park on Saturday.
Though they were a couple of runners short, the Hornets finished fifth out of 20 teams. The Bryant Junior High squad finished fifth as well.
"It was nice to line up and compete," acknowledged Hornets coach Steve Oury. "We were without a couple of runners who could have helped us, but it was a nice effort.
"Bresner Austin, who placed second here last year, dealt with cramps early in the race and was never able to recover," he mentioned. "Sometimes that just happens to all runners, so i'm sure he will be back to his normal self next time out.
"Our top two finishers, Mason Lewis and Brady Bingaman, are both sophomores," the coach mentioned. "I've been very pleased with how hard they have been working."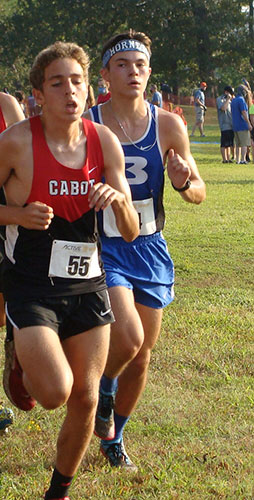 Lewis finished 26th with a time of 18:16.99 while Bingaman was 34th in 18:36.08. Drew MacIntire and Jaxon Holt finished 46th and 47th, respectively. MacIntire's time was 18:52.51 while Holt's was 18:53.48.
Chris Herrera was 49th in 18:55.72 and Ammon Henderson was 54th with a time of 19:16.09. Austin finished out Bryant's top seven runners, finishing 57th in 19:18.19.
Christian Hernandez, Notan Turner and Aaron Devine also competed for Bryant.
Lake Hamilton won team honors with three in the top 10, finishing with 45 points. Rogers Heritage was second at 79 followed by Cabot (102), Jonesboro (168) and Bryant (181).
The Junior Hornets were paced by Payton Brack, who finished second overall in a time of 11:48.73, just a fraction behind individual medalist Max Henry of Conway (11:47.48).
Dylan Middleton was 31st and Angel Vargas 32nd for Bryant. Middleton's time was 13:34.84 and Vargas' was 13:35.24.
Quinn Johnson finished 37th in 13:43.43. Jack Landrum was 40th with a time of 13:48.53. Daven Parker (57th, 14:22) and William Anderson (63rd, 14:26.86), an eighth grader for Bryant White), completed Bryant's top seven.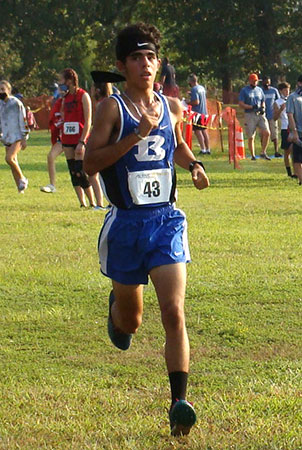 Jeremy Criswell, Grady Morris, Spencer Ruff, Jesus Garcia, Wyatt Nelson, Caleb Herrera, Brandon Avila, Grayson King, Darren Chicas, Chase Knollmeyer, Benjamin Brazil, Noah McCaleb, Daniel Reyes, Barrett Walsh, Matthew Wiebelhaus-Brahm, Zachary Kennedy, Evan Watts, Kadan Freeman, Braxton Nivens, Gabriel Rhodes and Chase Morgan also completed for Bryant.
"I think we will be fine later in the season," said Oury. "It's just going to take some hard work to accomplish what I think we are capable of."
Bryant is scheduled to run at the Russellville Cyclone Invitational on Saturday, Sept. 26.