Photos by Kevin Nagle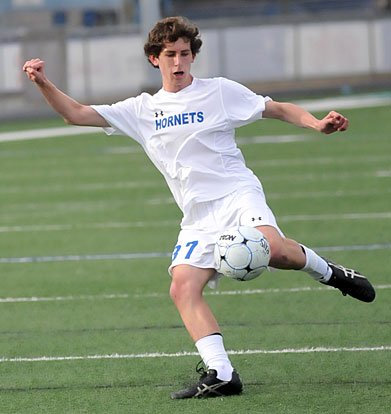 Four different players scored first-half goals and the Bryant Hornets' junior varsity team made it hold up for their first win of the 2016 soccer season on Tuesday night at Bryant Stadium.
Andy Doonan had two assists in the game. He fed Dawson Oakley for the first goal of the night at the 26:00 mark. The second game on a pass to set up Cole Gillespie just three minutes later.
At the 10:30 mark, Oakley assisted on Brian Resendiz' goal. In the final minute of the half, Alexander Sohn made it 4-0 with a goal off a feed from Kobe Ray.