File photos by Kevin Nagle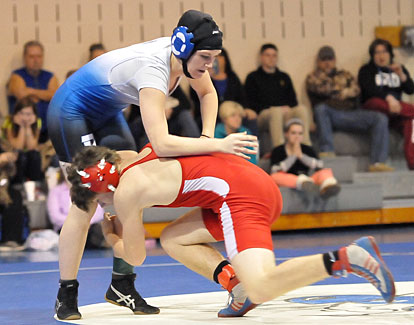 LITTLE ROCK — The Bryant Hornets wrestling team concluded the 2015-16 season by finishing ninth at the 7A/6A State Tournament at the Stephens Center over the weekend.
The Hornets had five wrestlers finish among the top six led by Ben Adair who was fourth in the 145-pound division. Nathan Mayes finished fifth in the 195-pound level.
In addition, Ross Smith, Landon Smith and Gage Pearson were each sixth in their respective weight classifications. Ross Smith wrestles in the 126-pound division, Landon Smith at 170, and Pearson at 106.
"We had a good season," said Hornets coach Dondre Harris. "We will have four returning placers to this team next year, a team that loses only two seniors."