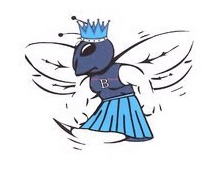 The Hornet Varsity Football Booster Club will present the MISSter Bryant Hornet Pageant this Friday, May 7, at 6:30 p.m., in the Bryant Middle School eighth grade gym.
Several of the football players, coaches, local business owners and dads are going to "dress up" and compete in the "pageant."
Admission is $5 at the door with grilled hamburgers and hot dogs provided by Everett Buick Pontiac GMC.Donations will help the Pageant contestants raise money for the Bryant Hornets varsity football team.[more]
According to head coach Paul Calley, the "pageant" will be divided into an adults division and a players division. "There will be several players that will bring their dancing and singing skills to the stage, as well as a group line dance," he said.
The adults division will include champion bass fisherman Scott Suggs, several coaches and other surprise guests. The player division includes Bryant's all-time rushing leader Chris Rycraw.
The list of contestants includes:
Christina Rycraw (Chris), MarkAnn Harris (Marcus), Corrie Elmore (Cody), Coleen Chapdelaine (Collin), Matilda Jones (Matt), Jayne Kidd (James), Catherine Maness (Colby), Brandy Smith (Brannon), Jacqueline Brady (Jacob), Keesha Smith (Keshawn), Nikki Moore (Nic), Amber Johnson (Austin), Joy Hampton (Josh), Betty Bearden (Billy), CarrieAnn Dismuke (Karon), Olivia Lee (Odell), Bailey Smith (Blue), Trina Royal (Travis), Amanda Bell (Aaron), Annette Wadley (Austin), Julia Stringer (Jacob), Jenny Williams (Jordan), Hannah Schelle (Hunter), Hailey Berry (Hunter), Tina Kelly (Tim), Janice Bell (Jalen), Caroline Boykins (Cordell), Kaitlyn Thomas (Caleb), Kelly Denker (Kell), Jillian Matthias (Jim), Darlene Jones (Dale), Brittany Smotherman (Brad), Sherry White (Larry), Casandra Jones (Casey), Georgina Gonzalez (George), Stephanie Suggs (Scott).