For more photos of this event by Rick Nation, go here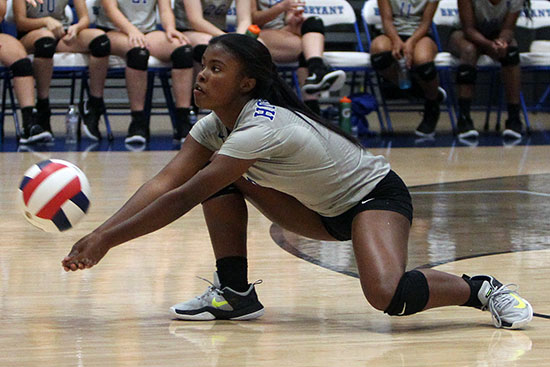 The Bryant Lady Hornets captured their second 6A-Central Conference victory with a 25-20, 26-28, 25-20, 22-25, 15-11 barnburner of a win over the Mount St. Mary Belles on Thursday night at the Hornets' Nest.
Faith Stone had 17 kills and Emma Buiting added five to go with 28 assists to lead the way.
It was the team's first win over new head coach Leigh Ann Back, who last served as a head volleyball coach at Jessieville in 2016.
Back had coached the team at Fort Smith Northside on Tuesday in a game in which they fell behind 0-2 then battled back to force a fifth and deciding game only to come up short, 19-25, 14-25, 25-17, 25-23, 9-15.
The Lady Hornets rode the momentum of that performance into Thursday's match.
"As a team, we had a .140 hitting percentage," Back said. "We received serve well at a 2.18 rate. Emma had a .364 hitting percentage."
Bryant heads to Little Rock Central on Tuesday, Oct. 2.