For more photos of this event by Kevin Nagle, go here
By Chris Morgan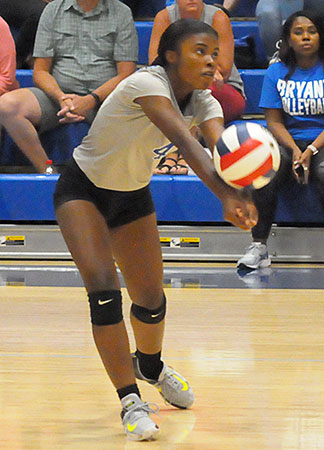 Tipping off the new season Tuesday night, the Bryant Lady Hornets volleyball team took to the Hornets' Nest to face off against the Hot Springs Lakeside Lady Rams.
From the opening serve, the Lady Hornets appeared to be in good form, opening things with a first-serve ace. As the first set continued, both teams traded points until the Lady Rams put together a three-point swing, from which the Lady Hornets never could fully recover. The Lady Hornets would fall in the first set, 20-25.
After the break, Bryant came out flat, struggling to get any confidence. The Lady Rams managed a 16-0 run, basically taking the Lady Hornets mentally out of the set. The Lady Hornets managed seven points but never fully recovered, ending with a final score for the set of 7-25.
The Lady Hornets came out stronger in the third set, however, the lack of confidence still lingered from the previous set resulting in another slow start. After the Lady Rams pulled out to a 5-1 lead, the Lady Hornets re-adjusted and began to rally forging a 9-7 lead.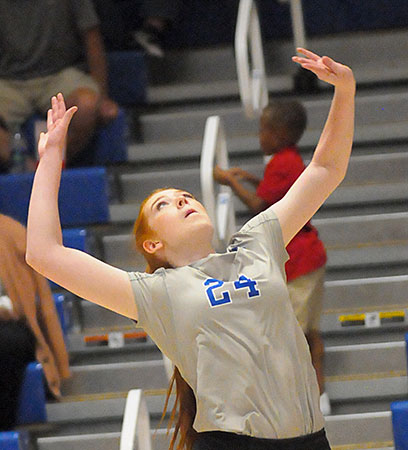 Yet again, the Lady Rams pulled away towards the end of the match. The Lady Rams found themselves at match point, leading 24-17. The Lady Hornets put together a five-point rally, but were unable to come back from the deficit, falling 22-25.
"Some of the big takeaways are that, yes, we lost, but we never stopped fighting," said head coach Beth Solomon. "Another good takeaway is that this is non-conference. It stinks we lost, and we will work it out, but it does not count against us.
"It is just about putting it all together, finding that extra dig and going a little deeper to get what we need done," she added.
The Lady Hornets are set to return to action at Lake Hamilton on Thursday.