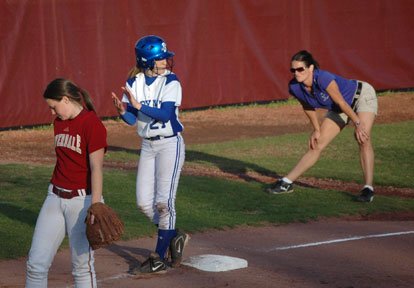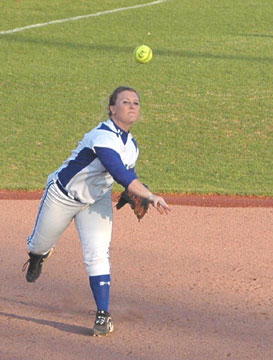 By Mark Hart
MURFREESBORO, Tenn. — The Bryant Lady Hornets softball team began pool play at the Riverdale Lady Warrior Southern Invitational High School Softball Tournament on Thursday, March 26.
In their opening game, they absorbed a 5-3 loss to the host Riverdale Lady Warriors. But they bounced back with a 4-0 win over the Point Pleasant, Va., Lady Knights.
The tournament was plagued much of the day on Wednesday and Thursday with rain but, after a change in fields, play got under way in the evening with clear skies.
Friday night's pool games, the Lady Hornets were set to play against Baylor, Tenn., and Bolton, Tenn., high schools are uncertain as more rain is in the forecast.[more]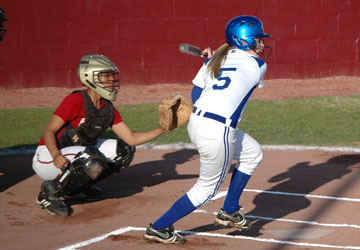 Peyton Jenkins got the start and went the distance in the 5-3 loss to Riverdale. Christen Kirchner got the win in the nightcap against Point Pleasant, assisted by Kayla Sory who came on in the top of the sixth to close out the win with two strikeouts.
Hits by Kirchner, Cassidy Wilson, Sarah Hart and Jessie Taylor led to scoring by the Lady Hornets in the first game.
Designated hitter Peyton Jenkins went yard in the bottom of the second to get the scoring started in the win against Point Pleasant.
Bryant's final pool play game was scheduled for Saturday morning against Lincoln County, Tenn.The 34-team tournament also includes teams from Kentucky, Alabama, Mississippi, Illinois and Pennsylvania.