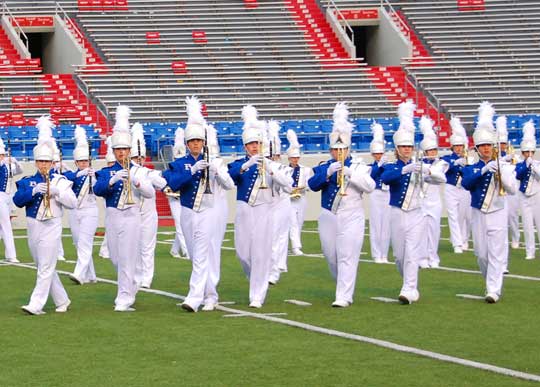 By LANA CLIFTON
The Legacy of Bryant, Bryant High School's marching band, will be loading onto chartered buses and leaving for an out of state competition on Friday, Nov. 6.
According to Chad Green, band director, students have been raising funds for the trip since May. They have held car washes and have asked individuals and local businesses and corporations to sponsor the band. Green said some matching gift contributions have helped as well.[more]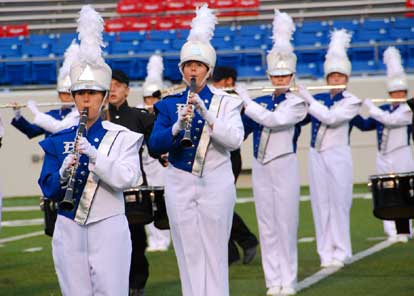 "All of the expenses, as far as travel, are covered," said Green. "We'd like to be able to provide students meals free of charge while on the trip. Right now we're asking each parent for a $20 suggested donation to help cover the cost of meals."
The competition will take place in Indianapolis, Ind. Green said 30 bands will be competing from seven different states. Bryant is the only Arkansas band attending.
The Bands of America Regional Contest will be held Saturday, Nov. 7, in the Lucas Oil Stadium in downtown Indianapolis. There will be two rounds to the competition. First, bands will receive a division award in the preliminaries, then, of the 30 bands, 10 will advance to the final competition in which bands will be ranked from first place to 10th place.
The band will perform a show based on Rev. Martin Niemoller's 1945 poem, "Then They Came for Me."
"The idea behind the show is to portray the remembrance of what has happened in the past regarding dictatorships in other countries," explained Green. "The final thought the audience is left with is, 'Then they came for me.' America, being a free nation, should remember and learn from history and ask ourselves, 'What if they came for me.'"
According to Green, those interested in watching the competition online may find information on how to do so by going to www.musicforall.org