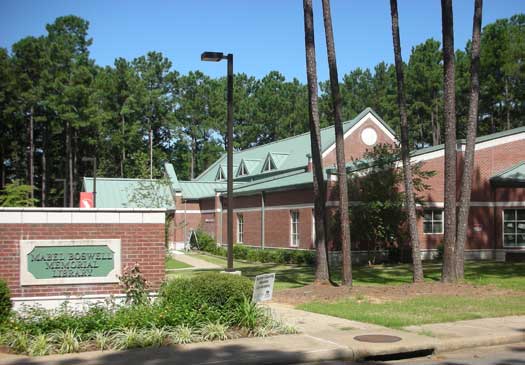 The Bryant Branch of the Saline County Library will be dedicated as the Mabel Boswell Memorial Library at 11 a.m. Saturday, Aug. 15 at 201 Prickett. The dedication and accompanying ceremony are open to the public.
Boswell partnered with Violet Johnson, Zelia Ashley and Blanche Smith to create Bryant's first library at Bryant Methodist Church in the 1940s and later worked toward the establishment of the Saline County Library System. She managed also to devote time to teaching, becoming Bryant High School's first librarian.[more]
After retirement, Boswell remained active in the community, working to get a branch of the new Saline County Library established in Bryant in the late 1960s. She was married to Dean Boswell and their three children – Dean Boswell Jr., Ted Boswell and Valine Boswell Mayer have carried on the tradition of library support, according to Library Director Erin Waller.
"The Boswells have been instrumental in the development of the Bryant Branch Library and the Saline County Library System as a whole. They donated the original land the Bryant Library was built on and then gave an additional two acres for the new Bryant Library," Waller noted.
"If Mabel Boswell had not instilled her love of community and libraries in her children and other family members, the Saline County Library might never have expanded to service all the citizens of the county. Not only that, her commitment to community provides an outstanding example to citizens of all ages."
Ted Boswell and wife Joyce, who donated the two acres for the new Bryant Library, will be in attendance at the dedication, along with Bill and Valine Mayer and various other family members.
"We invite any community members interested in attending to come out and witness a piece of Saline County history," said Waller. "The legacy is already established and it's our (the community's) responsibility to keep it alive."
For more information regarding the dedication of the Mabel Boswell Memorial Library, please call 778-4766. For general library information, call 778-4766 or 501-847-2166, or visit www.saline.lib.ar.us.