By Blake Welch
Photos by Charlie Hunnicutt and Shontel Scott
Almost $15,000 was raised for the Bryant Boys and Girls Club at the inaugural Starlight Gala, presented by[more] Landers of Benton and organized by the Bryant Rotary Club.
"We could not be more pleased with and grateful to our community for the overwhelming support at this event," said Suzanne Passmore, executive director of the Bryant Boys and Girls Club. "Landers of Benton, Bryant Rotary and so many others went above and beyond to make this a successful event to benefit our kids."
Approximately 250 guests attended the black-tie affair at Bishop Park, where the gymnasium was transformed into a winter wonderland December 3. A catered dinner was provided with live music by Penguin Dilemma, Tom Baxley of Baxley Penfield Moudy Realtors served as master of ceremonies and a silent auction featured such items as weekend getaways on the White River, muck boots, Kindle Fires, an HDTV and a black and white diamond necklace, valued at $3,000, donated by Baker's Fine Jewelry in Bryant.
"The entire night was just absolutely beautiful," said Pat Baker, owner of the Bryant jewelry store. "It was truly a privilege to offer one of our nicest pieces of jewelry for such a wonderful cause."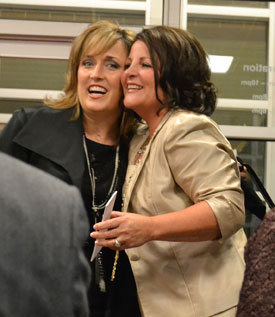 Guests arrived to a red-carpet entrance and were greeted by photographers who captured the evening's excitement. City, county and state officials, community leaders, parents, volunteers and others enjoyed the evening supporting the Club including Miss Arkansas Kristen Glover.
"I believe the Boys and Girls Club effectively mentors and impacts the youth of Bryant," Glover said. "It is powerful to see the community recognize the Boys and Girls Club's influence and support their service."
Founded as the Bryant Youth Association, the organization received its charter from the National Boys and Girls Club of America in 2005. The Club has served more than 4,000 Bryant youth since joining the national organization and continues offering a safe environment for children.
"Boys and Girls Clubs are a safe place for kids to come to learn and have fun after school and in the summer," Passmore said. "This is where great futures begin."
E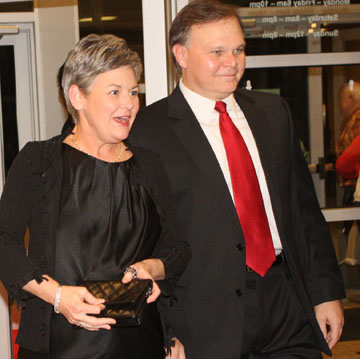 vent sponsors and organizers are already working on next year's Starlight Gala, set for Dec. 1, 2012, with hopes of it becoming the premiere charity event in Bryant every year.
"This event shows our community is committed to investing in our children's futures and we hope to make next year's gala even bigger," said presenting sponsor Rodney Plack of Landers of Benton. "Being associated with the Boys and Girls Club of Bryant continues to be a blessing for me and for the Landers family of employees."