Photos courtesy of Paul Dotson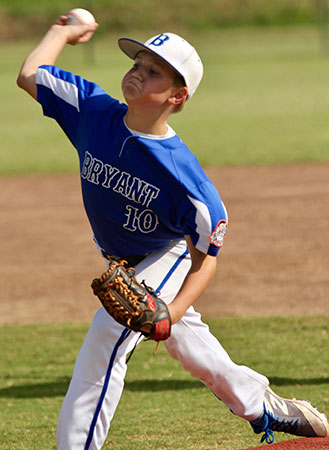 STUTTGART — One more game.
The Sylvan Hills All-Stars stayed alive to force a winner-take-all final at the South Arkansas Cal Ripken State 10-and-under tournament on Tuesday with a 5-2 win over the previously unbeaten Bryant All-Stars.
The title game was set to be played after the game but a power outage due to a lightning strike prevented it, so the game is set to be played this morning at 10:30.
The Bryant team, coached by Ryan Martin with assistance from Chris Chalmers and Jeremy Ray, includes Luke Andrews, Jonathan Carter, Cohen Chalmers, Grant Daves, Kolby Duncan, Dante Hernandez, Colt Martin, Dawson Martin, Mekhi Ray, Barrett Royal, Blake Scoggins and Jake Taylor.
Sylvan Hills, which had lost to Bryant in the winners bracket on Sunday jumped out to a 5-0 lead over the first two innings. Bryant was shut out until putting together a rally in the top of the fifth that fell short.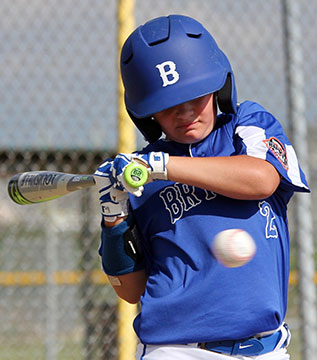 Only Scoggins and Colt Martin had hit. Martin's was a double and Scoggins' was a first-inning single. Sylvan Hills pitchers walked seven.
But Bryant pitchers issued eight walks and, with just five hits, Sylvan Hills took advantage.
Taylor walked ahead of Scoggins hit with two out in the first. A pop out ended the threat.
A lead-off triple instigated Sylvan Hills' offense in the bottom of the inning. A single drove in the run. A walk put runners at first and second but Scoggins, the Bryant catcher, threw out the lead runner when he tried to steal third.
Colt Martin, who started on the mound for Bryant, got the next batter to ground into a force at second to get an out away from keeping it 1-0.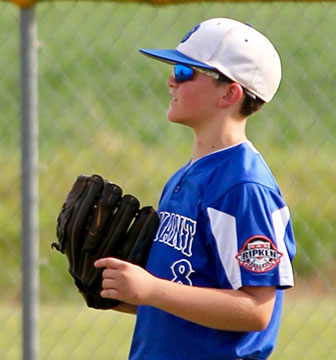 But another walk, a hit batsman and one more walk forced in a run to make it 2-0 before Duncan came in and ended the inning with a strikeout.
Martin's double came with one out in the top of the second. With two down, Carter drew a walk but both runners were stranded.
A pair of singles started the Sylvan Hills' second. A walk loaded the bases then a passed ball allowed a run to score. A second run came in on a groundout to short.
With two down, a walk, a hit batsman and another free pass forced in the fifth run before Duncan's strikeout sent the game to the third.
Taylor reached on a two-out error and Scoggins walked. Chalmers followed with a line drive, but it was caught at shortstop to end the inning.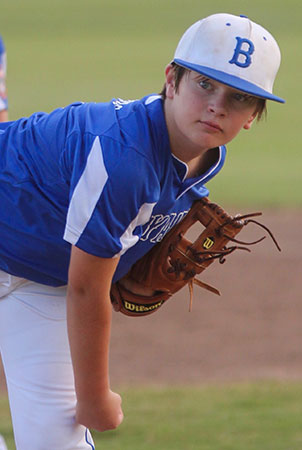 Despite a one-out walk and a two-out error, Sylvan Hills was unable to add on in the third. Duncan got the final out by inducing a fly to left, that Carter hauled in.
A walk to Colt Martin went for naught in the Bryant fourth then Duncan set down the side in order in the bottom of the inning.
Walks to Duncan and Daves started the top of the fifth. Andrews sacrificed them to second and third then Taylor walked to load the bases for Scoggins. After a pitching change, his grounder to short produced a force at second but, when the throw to first was late, Daves snuck home behind Duncan to make it 5-2.
A strikeout, however, followed, ending the inning.
Time ran out in the bottom of the fifth after Sylvan Hills had put two aboard with one out.