Photos courtesy of Cynthia Austin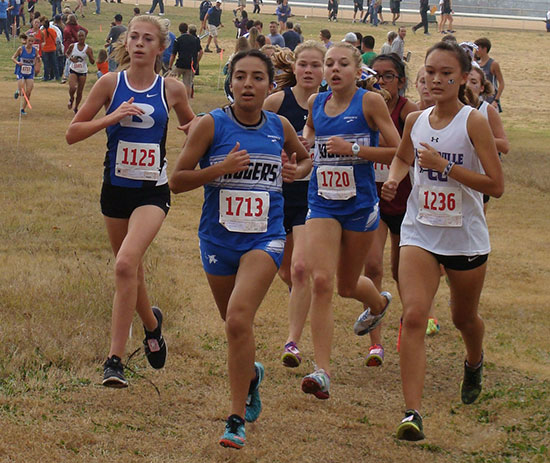 HOT SPRINGS — With two freshmen among their top three and eight underclassmen among the top nine, the Bryant Lady Hornets gained invaluable experience for the future as they finished 10th among the 16 teams at the Class 7A State cross country championship meet at Oaklawn Park on Friday.
Bryant finished with 260 points, third among teams in their conference at the meet. Fayetteville won the championship with 37 points, placing all five scoring entries in the top 10. Rogers (61), Bentonville (85), Conway (151) and Springdale Har-Ber (171) rounded out the top five teams.
Freshman Caroline Pelton paced the Lady Hornets. Her time of 21:52.10 was good for 36th overall. Junior Bailey Brazil was 51st in 22:43.90 followed by freshman Jillian Colclasure (56th in 22:56.60.
Sophomore Olivia Orr was Bryant's fourth finisher with a 22:56.80 clocking to place 57th. Abbie Patton, another junior, completed the scoring quintet at 60th in 23:10.40.
Junior Megan Lee was 76th in 24:20.30 with senior Kayla Scott 86th in 25:20.