Part 1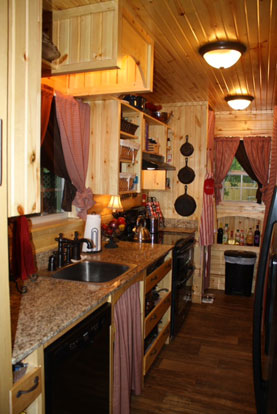 The house, pictured throughout this post, is for sale. It's a cabin, really. The owner suggests it would make a great guesthouse or "hunter's paradise."
It's currently located out in the county but it has to be moved.
It's features and amenities include:
• CUSTOM BUILT-ALL WOOD
• 2X10 FLOOR JOISTS ON 16" CENTERS
• 2X4 WALLS ON 16" CENTERS
• WALL TO ROOF SPRAY FOAM INSULATION
• T&G 1X6 KNOTTY PINE WALL TO CEILING
• FLOORED & LIGHTED ATTIC
• CUSTOM BUILT "OLD FASHION" CABINETRY
• ALL GRANITE COUNTERTOPS: KITCHEN/BATHROOM/DESK
• DOUBLE SINK BATHROOM VANITY
• LARGE SOAKER TUB W/SHOWER
• DOUBLE OVEN
• DISHWASHER
• SIDE BY SIDE REFRIGERATOR W/WATER & ICE DISPENSER
• GARBAGE DISPOSAL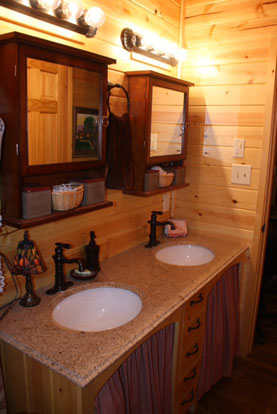 • STACKABLE WASHER & DRYER
• 50 GALLON ENERGY SMART WATER HEATER
• 1.5 TON DUCTLESS SPLIT HEAT & AIR
• CEILING FANS
• LOTS OF SHELVING & STORAGE SPACE
• KING SIZE BUNK BED W/FULL SIZE BED & BOOKCASE ON TOP
• WINDOW TREATMENTS & CURTAINS
• 406 SQUARE FEET
The asking price is $38,000.
If you're interested, call T.J. at 479-387-6466.
Part 2
The owner is a guy named T.J. Sivewright. He's a former Bryant Hornets football player, a Bryant High School alum and an enthusiastic Arkansas Razorbacks fan. He played for the Hornets back in the rough years when Bryant always seemed to be everybody's homecoming opponent.
No one was more excited when the Hornets football program made a drastic turnaround with the undefeated 1999 season.
So, in 2000, taking a page from former Hog, David Bazzel, who came up with idea for The Boot, a trophy given each year to the winner of the Arkansas-LSU game, T.J. approached Bryant athletic director Tom Farmer with an idea. How about a trophy for the winner of the annual Bryant-Benton game?
In '99, the Hornets snapped a 13-year losing streak to the Panthers. And the crowd at venerable C.W. Lewis Stadium in Benton was so big, the fire marshals wound up not letting anyone else in after a while. Fans were lining the outside fence of the stadium, up in trees, hanging out the windows of nearby buildings, even up on roofs to get a glimpse of the game.
Sivewright wanted to tap into that rekindled enthusiasm for the rivalry and, after visiting with Farmer and the Benton athletic director — was it Dwight Fite? — he decided to design a trophy and sponsor it through his business, a courier service in Little Rock.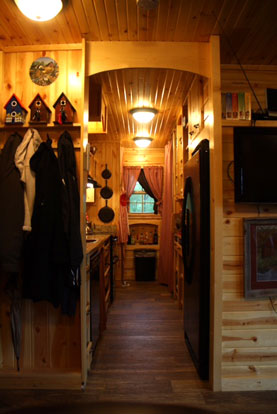 That trophy is now in possession of the Bryant Athletic Department after the Hornets' 55-21 win last year in the 13th annual Salt Bowl. Yes, it was the Salt Bowl trophy.
In the press conference for the first Salt Bowl, T.J. had an armored car deliver the trophy and Bryant head coach Daryl Patton and Benton head coach Marcus Jones posed with it and gave interviews.
It was the last game of the regular season for both teams back then and it was still played on the home fields. Bryant hosted in 2000 and was awarded the trophy the first time it was presented thanks to a 44-17 win.
Bryant got moved to the Central Conference in 2002 and the game became a non-conference contest, which meant it had to be played in the first three weeks of the season. In 2002 and 2003, it was the second week because Bryant played in the Hooten's Arkansas Football Kickoff Classic to begin with, beating Shiloh Christian the first year and Warren the next.
Both of those games were played at War Memorial Stadium and Farmer started looking into moving the Bryant-Benton game there. In 2004, the two teams met to open the season at War Memorial for the first time and they've been playing the game there ever since.
With Bryant back in the South Conference last year and this, the game became the league opener for both teams in Week 4. In fact, it's this Friday.
But this will probably be the last of that, since realignment goes into effect next year and Bryant will be changing conferences again. Chances are the game will be moved back to the season opener for both teams in 2014 and 2015.
The game has grown to the point where over 20,000 fans turn out for it every year. A new high school regular-season attendance record was set in 2007. The next year, the remnants of Hurricane Gustav kept the crowd down but not the enthusiasm. In 2009, the record set in '07 was topped as 26,300 fans showed up.
So I guess it'd be safe to say, old T.J. had a pretty good idea. And he went to the right guy to make it happen when he approached Tom Farmer about it.
Part 3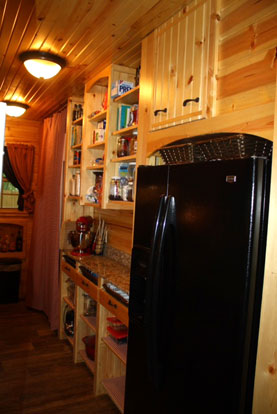 Now this is more personal and it may not interest you as much but it's why I had no hesitation about posting info on the house when T.J. asked. I don't usually do that sort of thing on the site. We don't have classified ads (yet).
Anyway, T.J. and I used to work together at an area newspaper. He was the circulation manager and I was the sports editor. Along with Philip Felton, the chief photographer, and a fourth guy who was the news editor at the time, we'd go out for lunch once a week or so. It was a good time.
But, as things at work started to get stressful, the lunches became more frequent and increasingly about expressing our frustrations. A lot of it was about money. I'd gone four or five years without a raise and, at one point, was told by ownership that I'd maxed out what they were willing to play a sports editor.
Oddly enough, I've never worked for a corporation. It's always been locally owned businesses whether it was publications, radio stations, even a bank for a couple of years. When I was in high school and college, I worked at my dad's pharmacy in Fayetteville.
But I was at a point where I was encouraging the family that owned that publication to sell it to a corporation in hopes they'd bring in a salary structure where I could at least get a review every year with hopes of a raise.
Ironically as soon as they decided to do that, I wasn't there much longer. Neither were T.J., Philip or the other guy.
That's because, during our lunches, we came up with a plot to make some extra money on the side. The news editor (whose name I'm leaving out for a reason that will become more apparent at the end) had done some work for the Arkansas State Golf Association, putting together the group's annual publication. He thought we could put together a golf publication on a monthly basis that we could distribute to all the golf courses and country clubs in the state.
My dad put up some money as collateral on a small business loan and Philip borrowed some money from his dad. I bought some software so I could design the pages on my computer at home (QuarkXPress) and crop pictures (Photoshop). We contracted to have it printed.
Unfortunately, we weren't too wise about how much we talked about it in the newsroom. We weren't blatant but that may have been the problem. Hushed conversations invite suspicion. I'm not sure what our superiors thought we were doing but they never asked until we were well off the ground and neck high in debt.
We did all right for a while. It was really quite an experience. I'm proud of the publications we produced. But none of us were very good at selling advertising. Each of us sold a few and, well, the last straw at work may have been that we sold a local ad — the only local ad we tried to sell because we didn't want to compete directly with the newspaper for whom we were working — to a big business that wouldn't buy ads at the paper. They liked us because we were statewide and so was their business.
Anyway, it was about that time that the family that owned the newspaper sold to a corporation. The management, which was aware of our project by then, shared their concerns about us (word was, we heard later, that they thought we were using the newspaper's computers and software to produce the periodical) and the new ownership decided that we needed to sign non-compete agreements, which would mean we'd have to stop producing our golf publication, Golf Arkansas.
Because we were in such debt and needed the publication to help us make the payments, we couldn't do that. So they fired all four of us.
The other three guys were let go right away. Because no one could be found to put together the sports pages, they asked me if I would stay on for another week. I did. Then they asked me if I could stay on another week. I did. The third time they asked, I told them that if I was indeed fired like my friends, I needed to get on with my life. So they let me go.
Golf Arkansas lasted a couple of years and, while it was a beautiful tabloid on newsprint, it was a tremendous strain on the four of us financially and personally. We didn't have the income to support us so everybody started finding other jobs.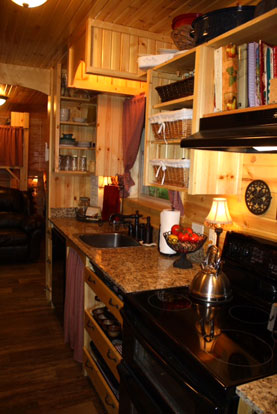 Finally, we were taking money out of our pockets to make the payments on the debt and we held a meeting to discuss the future. It was a split vote on whether or not to suspend operations but the guys that had provided the financial backing ultimately held forth and we shut it down.
Everybody signed an agreement that we would share the load of paying off the loan. It was a hardship for all of us and on our families. Eventually, one of the guys stopped paying his share. Ironically, he'd actually gone back to work at the newspaper we'd all been ousted from. He would later work at the statewide newspaper, go through a divorce and then disappear.
Now, because it was my dad's collateral that was on the line if we defaulted, my wife Jan and I started paying the fourth share as well as my own. And T.J. and Philip, despite their own struggles — and God bless our wives! — stuck with it too. Even though it took years to pay off, we got it done. They were stand-up guys and I'll always appreciate them for that. I'll never forget it.
So, as a small token of that appreciation:
Somebody please buy T.J.'s house. He's moved away from the area and needs to get it sold. Looks pretty nice, doesn't it?
He's at 479-387-6466.