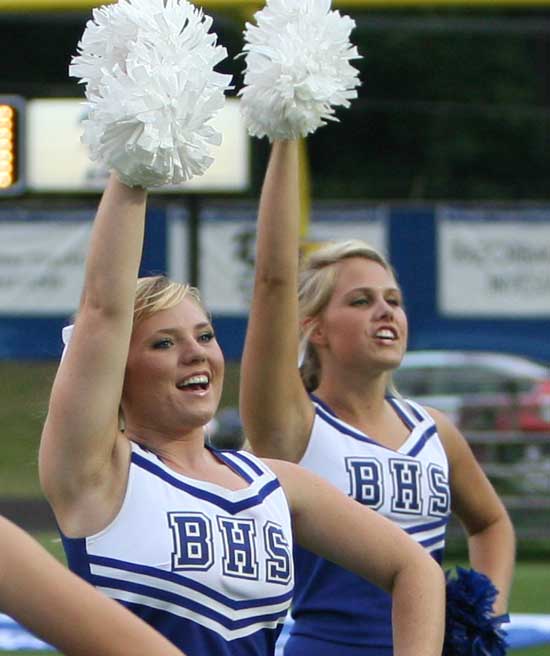 Bryant High School will be well represented at this week's annual Arkansas High School Coaches Association All-Star events on the University of Arkansas campus in Fayetteville.[more]
Above, BHS dance team members MacKenzie Cole and Cara Prichard will be part of the all-star dance team.
Below, from left, pitcher Ben Wells will be playing in the all-star baseball game tonight at Baum Stadium and running back Chris Rycraw will be playing in the all-star football game on Friday night at Reynolds Razorback Stadium.
Below that, from left, swing player Alana Morris has been added to the East squad for the all-star girls basketball game at Bud Walton Arena on Thursday night and defender Tyler Salminen was set to compete for the East in tonight's all-star boys soccer match at Razorback Field.
In addition, bottom row, soccer coaches Julie Long and Jason Hay will be heading up the East all-star girls and boys staffs, respectively, for tonight's contests with seniors-to-be Erica Selig and Reed Evans serving as managers, and softball coach Debbie Stepp will be an assistant in Wednesday's game at Bogle Park. (Photos by Rick Nation, Mark Hart & Phil Pickett)