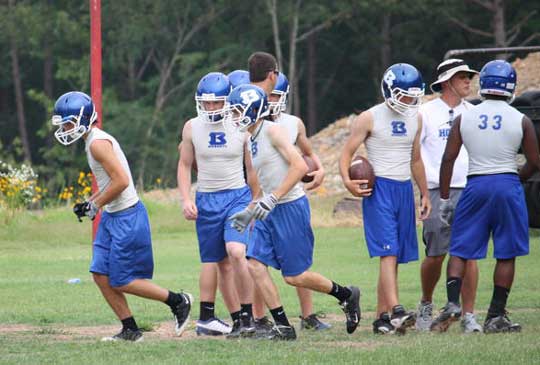 LITTLE ROCK — Before the storms descended on Joe T. Robinson High School, the Bryant Hornets were making a strong case for a repeat championship at the annual Robinson 7-on-7 tournament on Thursday. The Hornets won all four of their pool games with senior-to-be quarterback Blake Davidson tossing 10 touchdown passes in limited action. Hayden Lessenberry threw for three scores and Austin Powell two.[more]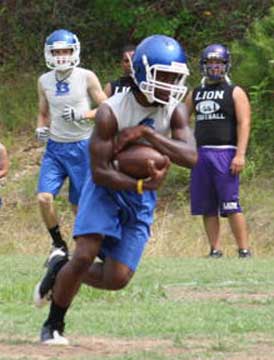 "We had a total of 15 touchdown passes and only two interceptions," noted Hornets offensive coordinator Dale Jones.
"We were very pleased with the effort on both sides of the ball," he added. "The defense never allowed more than 17 points and pitched two shutouts. The offense seemed to get better as the day went along. Our receivers did a great job of catching the football and all three quarterbacks played really well."
The Hornets will compete in another tournament at Cutter-Morning Star on July 10. They have two league dates set at Pulaski Academy, July 12 and July 19.
At Robinson, Bryant opened with a 17-10 win over the host team. The Hornets then knocked off Hot Springs Lakeside 28-17 and England 41-0. Just before the storm hit, they whipped Hope 34-0.
Against the Senators of Robinson, Davidson threw TD's to Adam Gonzalez and Sawyer Nichols.
"We were leading 17-0 and Austin drove us down to the 1-yard line," Jones said. "Jonathan Parks dropped a slant pass that was picked or it would have been 24-0."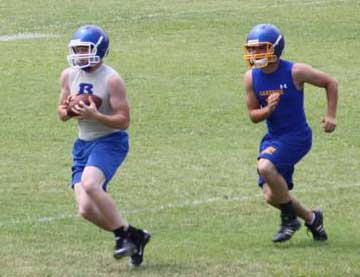 Robinson, with got points for the interception, added a touchdown on the last play of the game.
Against Lakeside, Davidson fired two touchdown passes to Nichols, another to Caleb Garrett and a fourth to Dylan Winfrey.
"Blake threw his only pick of the day in what was otherwise a very sharp day of throwing the ball," Jones said.
In the win over England, Davidson and Lessenberry each tossed two touchdowns and Powell another. The scoring receptions included two by Winfrey, two for Nic Moore and the fifth to Garrett.
In addition, the Hornets picked up points from a pair of interceptions. Tyler Freshour had one and Winfrey, getting some time at corner, nabbed the other.
The defense made contributions to the scoring in the game against Hope as well. Jesse Johnson and Collin Chapdelaine each had a pick.
On offense, Davidson clicked with Nichols and Garrett again. Lessenberry found Brodie Nixon and Powell hit Cody Elmore.