For more photos from this event by Rick Nation, go here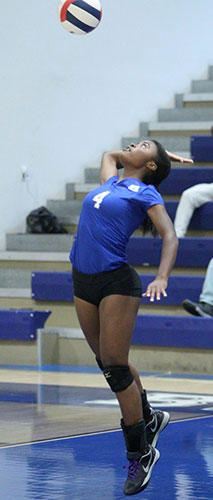 Beatriz Hernandez had eight kills, a dig and served for five aces but the Bryant Lady Hornets junior varsity could not get past the rival Benton Lady Panthers' JV on Thursday night in the final volleyball match of the season for the two teams.
The Lady Hornets had a chance in the third and deciding set but fell 16-25, 25-16, 12-15.
Cora Edwards had three kills, five assists and two aces for Bryant. Brooke Abney added two kills with Casey Welch and Kennedy Kuchinski picking up an ace apiece.
Imanii Jones had three assists and Welch one while Kiarra Beard served for three aces. Ashley Davis had two and Welch one.
Edwards and Davis contributed three digs. Beard had two.