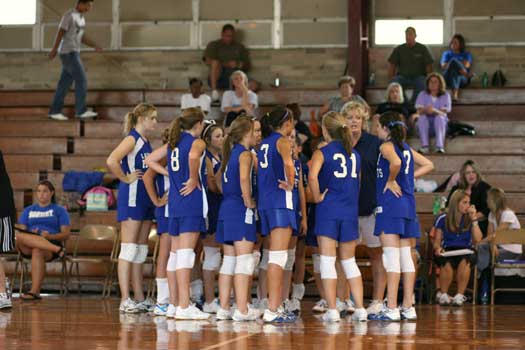 BENTON — After winning its first two matches of the season, the Bryant Lady Hornets freshman volleyball team absorbed a narrow defeat against the Benton Junior Lady Panthers on Monday, Aug. 31.[more]
"It was a great match," stated Lady Hornets coach Monica Parish. "The scores were even all match. We had some great rallies but we just came up short at the end."
Benton prevailed 26-24, 25-22.
"We had trouble adjusting our serves to their court," Parish mentioned.
In the first game, she noted, Alyssa Anderson served for a run from points 4 through 6 and Brooke Howell served through points 18 to 20 but, other than that, there were no service rolls for the Lady Hornets in the match.
Bryant is set to host North Little Rock on Thursday, Sept. 3, in the team's home opener.