Photos by Kevin Nagle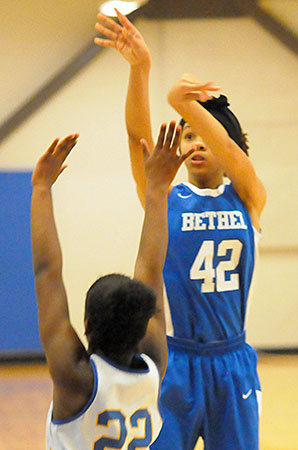 NORTH LITTLE ROCK — The Bryant Blue Lady Hornets seventh-grade team of Bethel Middle School fell behind 11-4 by the end of the first 12-minute half and couldn't quite make up the difference in the second half, though they out-scored the North Little Rock Blue seventh-grade team on Monday night.
North Little Rock held on for a 14-10 victory.
Saffy Purdom scored 6 points for the Lady Hornets. Sierra Page and Jadyn Miller each had 2.
"The girls played hard and had a chance to win it up until the end," noted Lady Hornets coach Joe Cook.
The Bethel seventh-graders are set to closed out the season tonight against Cabot North.