Photos courtesy of Jennifer Davis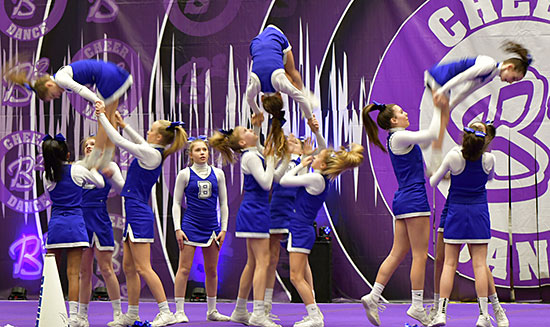 The Bethel Middle School seventh grade cheer squad finished its competition season with first-place finishes in each of the three events.
At the Tiger Cheer Classic at Ouachita Baptist University in Arkadelphia, the team took first place and for Best Choreography.
At the Spa City Cheer Classic at Lake Hamilton High School in Pearcy, they were first and took Best Choreography honors.
At the Best of the Best for Junior High Cheer teams in Hot Springs, they were first and named Best of the Best.
The team's coach is Jamie Sheffield-Sweeney.