Photos courtesy of Paul Dotson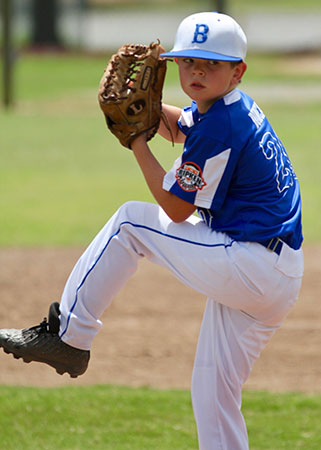 STUTTGART — Claiming a 7-0 lead over the first two innings, the Bryant 10-and-under All-Stars earned a berth in the winners bracket final of the South Arkansas Cal Ripken State Tournament behind the pitching of Jake Taylor and Kolby Duncan on Sunday.
Sylvan Hills tried to rally in the fourth inning but only picked up two runs before Duncan got out of the jam and Bryant went on to the 7-2 win.
Bryant was set to play Hamburg on Monday for a chance to advance to the championship game on Tuesday.
The team, coached by Ryan Martin with assistance from Chris Chalmers and Jeremy Ray, includes Luke Andrews, Jonathan Carter, Cohen Chalmers, Grant Daves, Kolby Duncan, Dante Hernandez, Colt Martin, Dawson Martin, Mekhi Ray, Barrett Royal, Blake Scoggins and Jake Taylor.
Sylvan Hills managed just four hits in the contest and Bryant had only three. But 11 walks and an error helped Bryant build the early lead.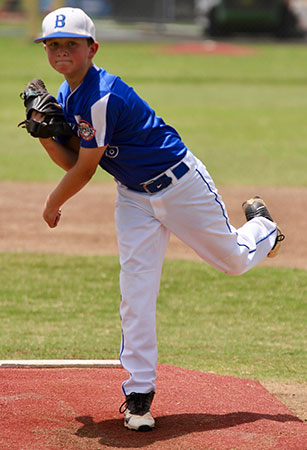 Taylor fanned two in a 1-2-3 top of the first. In the bottom of the inning, Daves and Andrews drew lead-off walks. Scoggins walked with one down then a passed ball allowed Daves to score.
Chalmers walked to load the bases again. With two away, Colt Martin walked to force in a run then so did Carter and Dawson Martin as the lead ballooned to 4-0.
In the top of the second, Taylor issued a one-out walk to fanned two more to keep Sylvan Hills off the board.
Walks to Daves, Andrews and Taylor filled the sacks for Bryant in the bottom of the second. Scoggins singled to drive in two. After Chalmers' grounder resulted in a force at third, a passed ball put runners at second and third for Royal who cracked an RBI single.
Colt Martin's knock made it 7-0.
Taylor retired the side in order in the third but, in the fourth, a one-out single and a two-out double led to the breakup of the shutout. A walk loaded the bases and Duncan came on in relief. An infield hit allowed a run to score then a base hit up the middle made it 7-2.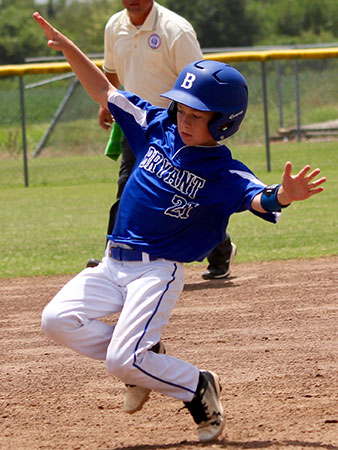 With the bases full, Duncan induced a grounder to Daves at second that ended the inning.
In the top of the fifth, Duncan pitched around a pair of walks to close it out.
Bryant started to bat in the bottom of the fifth but the time limit expired.