Photos courtesy of Lendsi Martin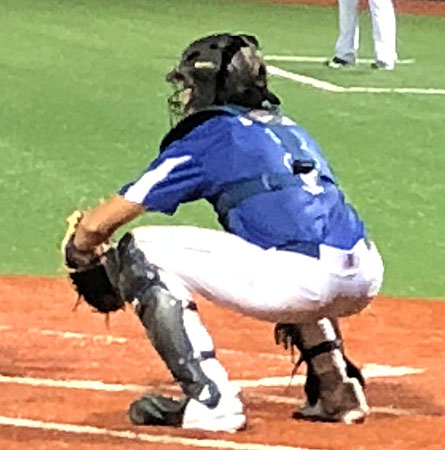 ARKADELPHIA — The Bryant All-Stars were off to a good start to the 2018 Babe Ruth 14-and-under Southwest Regional Tournament at Henderson State University with an 11-4 romp over the Mountain Home Blue Storm. But, later in the day, they ran into the Alabama state champions from Phenix City and absorbed an 8-4 loss.
On Saturday at 1 p.m., the Sox will take on the Fort Smith All-Stars in an elimination game. Phenix City advanced to play Arkadelphia in the winners bracket final at 4.
If Bryant can knock off Fort Smith, they'll return Saturday evening to take on the winner of the Mountain Home-Lonoke game at 7.
The Bryant team, managed by Jason Greiner with assistance from Jeremy Morrow and Jon Parker, includes Gavin Burton, Tucker Dunn, Caleb Greiner, Drew Hatman, Hunter Holt, Connor Martin, Colby Morrow, Calvin Myles, Kyler Pabon, J.T. Parker and Cade Parker.
Bryant 11, Mountain Home 4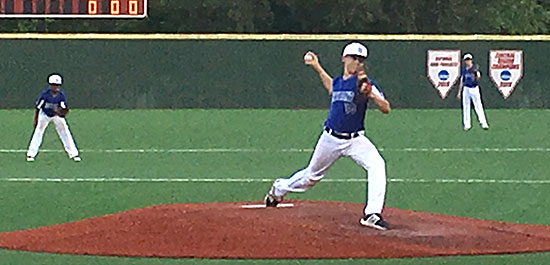 Bryant was clinging to a 3-2 lead going into the bottom of the sixth. But an eight-run eruption in the home sixth put them on the glide-path to victory.
Eleven walks, two hit batsmen and an error helped Bryant produced the victory on just four hits.
Holt pitched into the fifth, allowing two runs on six hits. Greiner finished up allowing two unearned runs on one hit.
Bryant got away with a quick starter, scoring three in the bottom of the first. One-out walks to Holt and J.T. Parker set the table. Martin singled in a run. Greiner followed with a squeeze bunt and Parker beat the plate at the plate to make it 2-0. Martin beat a relay to third and Greiner alertly took second.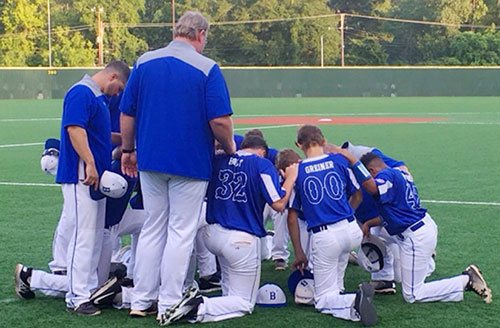 Morrow's grounder to first got Martin home.
A pair of singles and a one-out walk allowed Mountain Home to load the bags in the top of the second but a liner to Cade Parker at third resulted in an inning-ending doubleplay.
Bryant, in turn, filled the sacks in the home second but stranded them.
The Storm cut a run off the lead with a two-out RBI single in the top of the third. In the fourth, a walk and a pair of two-out hits made it 3-2.
In the game-breaking home sixth, a walk to Morrow was followed by Cade Parker's single to left. Hatman drew a free pass to load the bases and Myles picked up an RBI when he walked to force in a run.
Dunn was hit by a pitch and it was 5-2. With one out, Holt was drilled by a 1-0 pitch as the carousel continued. J.T. Parker's single up the middle made it 7-2.
Martin walked to force in a run then Greiner lashed a single to right to add on.
With two away, J.T. Parker scored on a passed ball and, after Cade Parker walked, Martin raced home on a passed ball to make it 11-2.
A pair of errors helped Mountain Home score twice in the top of the seventh, but Greiner got the second out on strikes then induced a fly to Myles in right to end the game.
Phenix City, Ala., 8, Bryant 4
The Alabama team struck for five runs over the first two innings, then added single runs in the fourth and fifth before Bryant got on the board.
Bryant could only muster three hits but benefitted from 15 walks. A trio of errors hampered Bryant as well.
Trailing 7-0, Bryant broke through after, with one out in the fifth, Holt singled and J.T. Parker walked. A wild pitch moved them up then Martin delivered a sacrifice fly. Greiner singled in Parker and it was 7-2.
Morrow drew a walk, but Phenix City got off the hook with a popout.
In the bottom of the sixth, Myles, Hatman and Dunn each walked to load the bases for Burton, who lined a single to center to make it 7-3.
Phenix City pulled a 1-2-3 doubleplay and the inning ended on a strikeout.
A double, a wild pitch and a groundout produced Phenix City's eighth run in the top of the seventh.
In the home half, one-out walks were issued to Greiner and Morrow. Cade Parker bounced into a force at second but beat the relay to first to avoid the doubleplay and keep the inning alive. Greiner scored on a passed ball as Myles was working a walk. But a groundout ended the game.