Photos courtesy of Paul Dotson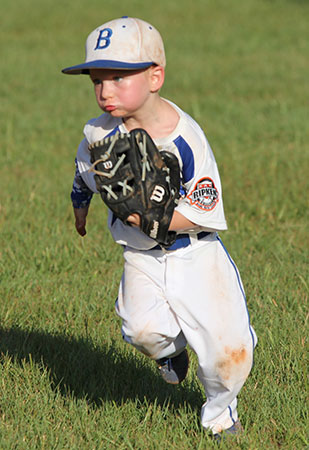 ARKADELPHIA —After advancing to the second round of bracket play thanks to a forfeit by the Benton 5-year-old All-Stars, the Bryant Athletic Association 5-year-old All-Stars had their summer action conclude on Saturday evening. In the second round of the Cal Ripken 6U Southwest Regional T-Ball Tournament, Bryant ran into a 6-year-old team from Spanish Fort, Ala., and absorbed a 12-1 loss.
The Bryant team, coached by John Harrison with assistance from Mike Abrahamson, Brad Parker, Garrion Madison and Brad Silas, includes Paxon Abrahamson, Brantlee Baker, Chase Fleming, Jaxson Harrison, Garrison Madison, Chance Orender, Mason Parker, Trey Patterson, Brad Silas Jr., Caden Tolleson, Lane Warren and Karson Young.
The team, playing against older, more experienced teams, fared admirably well this summer. They just couldn't slow down the Alabama team, which scored the maximum of six runs in each of the first two innings.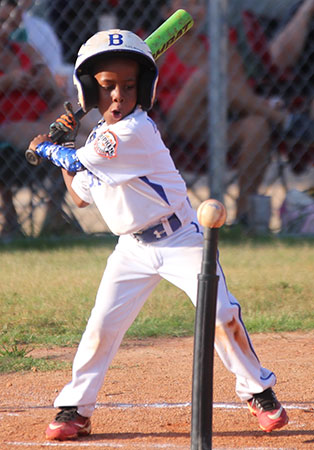 Madison and Harrison each had a single in the first for Bryant's Stars but in between Spanish Fort turned a doubleplay.
Trailing 6-0 as they came to bat in the second, Parker and Patterson had hits but were stranded.
In the top of the third, Bryant got its run in. Baker doubled with one out, took third on Young's groundout to second then scored on Madison's line-drive single to center to make it 12-1.
Spanish Fort managed only a one-out single in the bottom of the third as Bryant finish with a good inning on defense.
In the top of the fourth, however, singles by Harrison, Abrahamson and Parker weren't enough to cut into the lead.