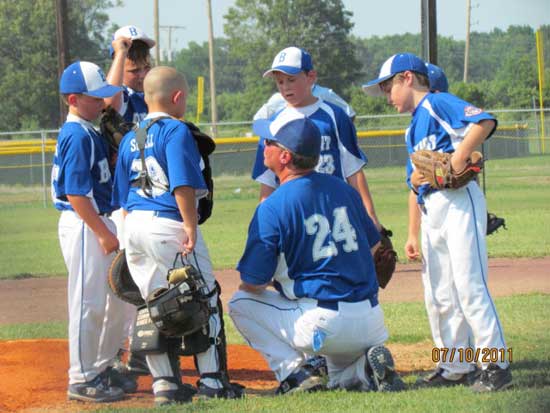 Photos courtesy of Lara James
LONOKE — Colton Kilgore mashed a two-run homer over the fence to spark the Bryant All-Stars to a[more] 14-6 win over Hot Springs on Sunday as they advanced to the winners bracket final at the 9-year-old Cal Ripken State Tournament.
Bryant was set to take on Little Rock Junior Deputy A at 1 p.m. today with the winner advancing to the championship round on Tuesday. The loser will play the survivor of the losers bracket on Tuesday at 4 for a shot at the title.
Bryant's 9-year-old All-Stars include Cade Drennan, Jonathan Hall, Hayden Hilson, Rhett James, Colton Kilgore, Tyler LaRue, Braydan Lester, Jake Meaders, Trey McKim, Riley Morales, Shane Small and Gage Stark. Clint Hilson is the manager. Mike Meadors and Bill Drennan are the assistants.
Stark started the game with a base hit and, on an 0-2 count, Kilgore slugged his homer to left. Bryant added two more runs in the inning. James singled and Drennan reached when his fly to left was misplayed then an errant throw into second followed. Hilson doubled and it was 4-0.
Hot Springs took advantage of a pair of errors and a pair of walks in the bottom of the inning to cut it to 4-2 but Bryant added a pair of runs in the top of the second. Stark singled and, with two down, James cracked a double. Drennan's single brought both of them around to score.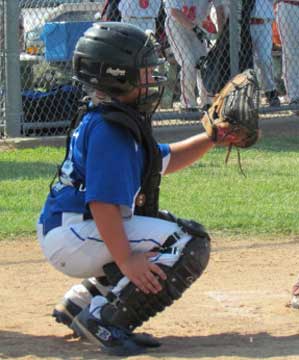 Hot Springs, however, rallied to tie the game in the bottom of the inning as control issued plagued Drennan, the Bryant starter. Lester relieved and got out of the inning and the Stars took the lead back in the top of the third.
A walk to Meaders opened the go-ahead uprising. LaRue followed with a double to drive him home. Stark singled and followed LaRue home on a double by Kilgore that hopped the fence. James was hit by a pitch and, with two down, McKim singled him to third. A wild pitch allowed James to score, making it 11-6.
Hilson took over on the mound in the bottom of the third and retired the side in order and, in turn, the Stars put the game out of reach. Meaders singled to left with one out and, with two down, he scored when Stark's drive to right was misplayed. Kilgore's fly to center was booted as well then James belted a triple to knock in two.