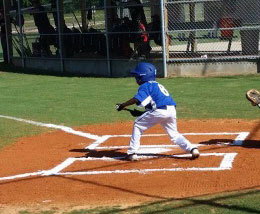 MOBILE, Ala. — The Bryant 8-and-under All-Star Blue team successfully began pool play at the 2016 Cal Ripken 8U Southwest Regional Tournament today with a 15-1 romp over the West Baton Rouge, La., All-Stars.
They were scheduled to play again Thursday afternoon against Broken Bow, Okla. Pool play continues Friday with Bryant Blue playing Spanish Fort, Ala., at noon. Saturday, they take on Vancleave, Miss., at 9 a.m. Bracket play begins Saturday afternoon.
The Bryant team, coached by Chris Kinzler, includes Julian Ali, Jackson Bittle, Carron Bryant, Dominic Cicero,
 Ty Fleming,
 Dylan Hunt,
 Cross Kinzler,
 Garrett Patterson, 
Mekhi Ray,
 Zabree Russell,
 Anthony Shepard and Jayden Tyler.
West Baton Rouge scored its lone run in the first but Bryant picked up two and held the upper hand right away. Fleming and Bittle each scored in the inning and Ali reached base as well.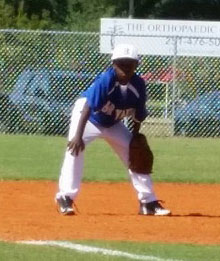 In the second, Bryant scored the single-inning maximum of six runs. Russell, Tyler, Patterson, Shepard, Fleming and Bittle each crossed the plate.
Three more scored in the third, Russell, Tyler and Patterson. Cicero, Bittle, Ali and Bryant each dented the plate to cap the scoring in the fourth.