For more photos of this event by Kevin Nagle, go here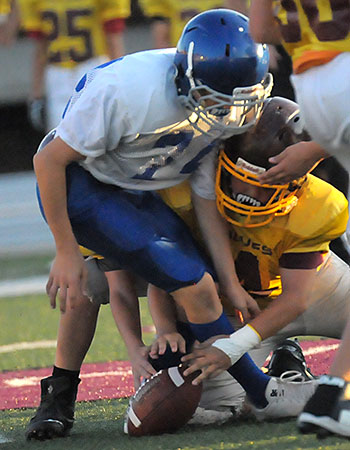 PEARCY — The Bryant Blue Hornets seventh grade team of Bethel Middle School suffered a 30-6 loss to the Lake Hamilton Gold Wolves on Monday night.
The lone Bethel score came on a touchdown pass from Tyler Pinney to Gage Horn midway through the first half.
"We finally put together a good half of football in the first half," noted Bryant Blue head coach Josh Akers, "but Lake Hamilton was too much for us in the second half."
The game concluded the season for the Bethel seventh grade team.