Photos courtesy of Jon Staton
By Bridget Bauer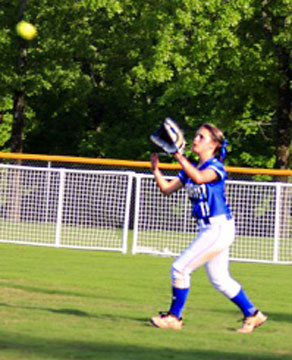 SHERWOOD — Bryant kept its 6A/7A-Central record unblemished with a 16-1 thumping Wednesday over Mount St. Mary. The contest was originally scheduled for last Friday but postponed due to rain until Monday. However, a miscommunication moved the game to Wednesday and to Mount St. Mary's home field at Sherwood Sports Complex because no umpires showed up for Monday's contest.
The Lady Hornets (14-2, 10-0) put the contest out of reach after two innings with a four-run production in the first and a six-run output in the second. They accumulated 14 hits with Abby Staton leading Bryant with three. Nine players got at least one hit, and Shayla McKissock, Julie Ward and Cayla McDowell all had multi-hit performances with two apiece. McDowell smacked two home runs, a two-run shot in each the first and second frames. Ward's two hits were a triple and double, and McKissock and Staton also doubled.
"We had our best appearance at the plate we've had all year," Bryant Coach Debbie Clark said. "We've been trying to hit up the middle and away, and we did that."
The Lady Hornets didn't have a flawless performance as they committed one error and had some miscues in the top of the fourth. That allowed Mount St. Mary's to tally one run.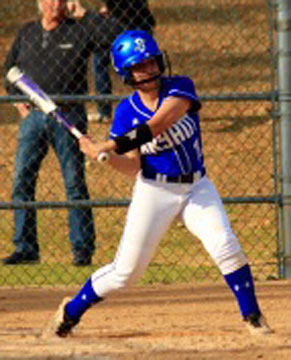 "It was glaring because we didn't have a lot of balls hit into the field, and we had two throwing errors back-to-back," Clark said. "I went out and said, 'Girls, this was not sharp. We are great at the plate but not out here.'"
In addition to McDowell's two-run home run in the first frame, Staton chipped in an RBI single. Ward tripled, and her courtesy runner, Maddie Stephens, went home after Raven Loveless reached on an error. In the second stanza, Staton started the six-run inning with a two-run double, McDowell followed with her two-RBI home run. Loveless and McKissock added run-scoring singles.
In the third inning, McKissock, Daniele Singleton and Jaclynn Greenwood slapped RBI singles. Bryant's last two runs in the fourth frame came after Stephens reached on an error which sent Sarah Evans and Baylee Rowton home.
Loveless gave up the one run on three hits and struck out five.