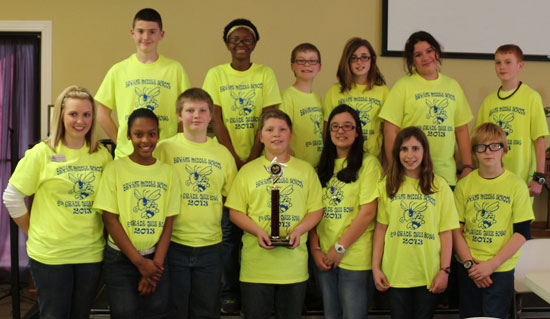 By Martin Couch
The Bryant Middle School Quiz Bowl team took top honors at a sixth grade competition[more] in Murfreesboro on Feb. 28.
Members of the team, coached by Lindsey McBride (left), included front row, Jasmine Johnson, Matt Fear, Charles Mortenson (captain), Madison Betz (captain), Zoey Pitman, Kellan Douglas; back row, Ryan Ammons, Ivyiana Cador, Alex Ball, Grace Soucy, Kaitlin Vandervoot, Chris Morgan.
Bryant was first out of 16 teams participating in the competition.
The team answered head to head questions with other schools in the areas of history, literature, science, fine arts, sports, current events and popular culture.