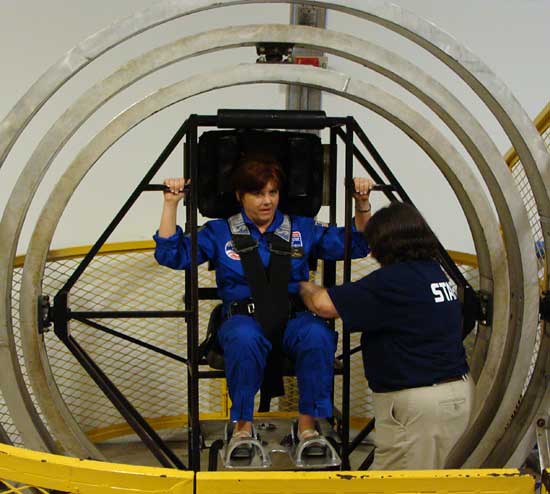 By Jamie M. Dobbs
Bryant Middle School teacher, Melissa Landreth, took a walk on the moon this June when she attended U.S. Space & Rocket Center in Huntsville, Ala.
The trip was provided by Honeywell Educators. In 2004, Honeywell partnered with the U.S. Space & Rocket Center to begin the Space Academy program. This program was designed to provide teachers with the resources and experience they needed to take math and science to a new level in the classroom. Through real life Astronaut training, teachers are able to use supplemental activities that make learning more productive in the areas of math and science.[more]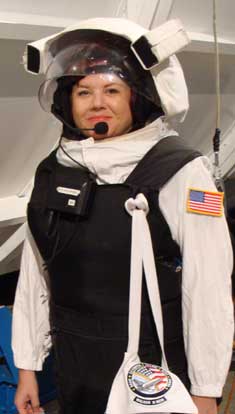 In the 2009-10 school years, Landreth applied for one of the 220 scholarships that were given by Honeywell to attend the Space Academy. She wrote an essay explaining her teaching techniques on how she sparks intellectual interest in her students in math and science.
"I completely forgot about the camp until several months later when I was notified that I had won one of the 204 scholarships awarded this summer," Landreth said.
Each Honeywell Educator receives a full scholarship following an application and selection process that involves competing teachers from around the world. Scholarships include tuition for the six-day program, roundtrip airfare, meals, and accommodation and program materials.
At the space academy, that was held June 11-23, Landreth trained on a multi axis trainer used to simulate free fall in space and also on the 1/6 gravity chair, which simulated walking on the moon. She also trained for two missions in space.
"I was a Mission Specialist on the Discovery mission where I performed an EVA and repaired heat tiles on the shuttle, and on the Atlantis mission I was a Mission Scientist and performed experiments on the ISS (International Space Station)," she related.
There were several workshops that were included in the camp on the subjects: living in space, rocketry and space toys, as well as lectures by real astronauts, such as Hoot Gibson.
Landreth stated that it is hard to put in words what all she learned and gained from the experience. Not only was she able to gain insurmountable knowledge to take back to her students, but she was also able to learn a lot about working with other people.
"We were put in teams of 17 people and our team had to work together to perform our missions and other projects through the week," she said. "I still keep in touch with several of my new friends through email and Facebook."