ROGERS — Bryant's Hannah Raney set a new school record for the girls 5k and Luke Lindsley finished in the top 10 in the boys race[more] at the 17th annual Arkansas-Oklahoma All-Star cross country meet Saturday, Nov. 13.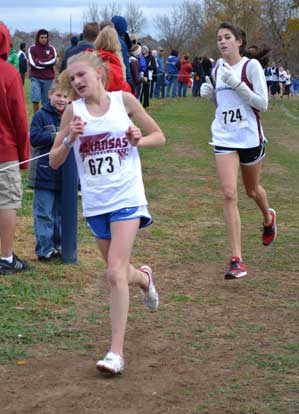 Raney ran a 19:51 in the girls competition, finished 23rd overall to earn a top 25 medal for the Arkansas team, which was coached by Bryant's Danny Westbrook.
Lindsley ran a 16:24 in the boys race to finish ninth overall for the Arkansas team which was coached by Bryant's Steve Oury.Lindsley and the Arkansas boys team dominated the Oklahoma squad 68-110.
In the girls race, Oklahoma eked out an 84-90 win over an Arkansas team that was without several of the state's best runners.
Each state's top nine runners were used in the scoring as opposed to a regular meet in which only five are counted.