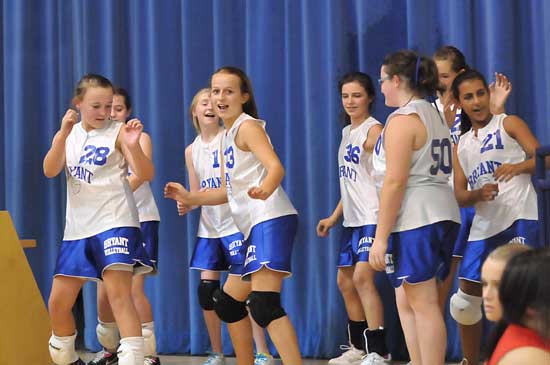 Photos by Kevin Nagle
The Bryant White Lady Hornets seventh grade team of Bryant Middle School won close games at the[more] start and end of their match on Tuesday night with The Anthony School Lady Panthers of Little Rock and came away with a 25-23, 14-25, 15-12 win.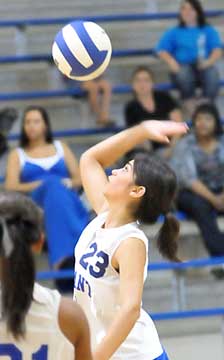 It was the first victory of the young season for the Lady Hornets who lost at The Anthony School to open the season on Aug. 30.
"This team has improved so much in the last couple of weeks," declared Bryant White coach DeAnna Ward. "The girls are really taking what we were working on in practice and trying it in a game."
In the first set, Regan Blend served points 12 through 14 with an ace along the way. Jadyn Lewis served for points 18 to 21.
"They did a good job of talking and moving their feet," Ward noted. "Kristen North had one kill."
Despite losing the second game, Ward said, "I saw some good things."
Blend continued her effective serving in the third game, coming up with two aces in a run from points 13 to 15.
"She is one of the most consistent girls we have on her serve," said the coach. "It is hard and low to the net, which makes it tough for the other team to receive."
The Lady Hornets will participate in a seventh grade jamboree at the Bryant Middle School gym on Tuesday, Sept. 13.