Photos by Kevin Nagle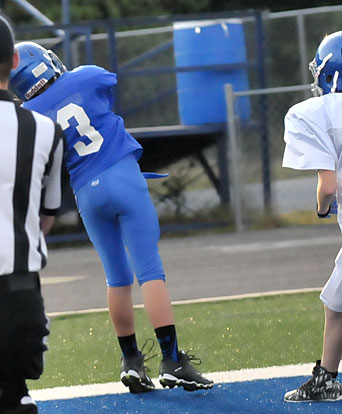 The seventh grade teams from Bryant Middle School (Bryant White) and Bethel Middle School (Bryant Blue) got their first taste of action in the 2015 season on Monday night at Bryant Stadium. Antoine Hayes scored three touchdowns and Conner Coleman another as Bryant White prevailed 28-8.
"A lot of kids got to play," said Bryant Blue coach Shane Clancy. "We have a lot to work on before the next time they play."
Both seventh grade teams return to action on Saturday, Sept. 12, in a jamboree at Bryant Stadium.